'Impossible Garden' of optical illusions opens in Bristol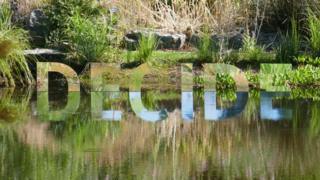 A giant set of optical illusions has opened to the public at the Bristol Botanical Gardens.
The art installations were created by Luke Jerram, who said he was inspired by his own colour-blindness and time working with researchers at the Bristol Eye Hospital.
Mr Jerram, who has also created a giant moon balloon, said he was "fascinated by the processes of visual perception".
The Impossible Garden will stay open to the public until November.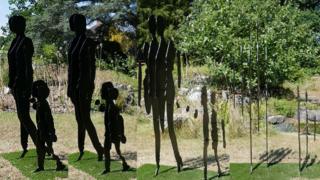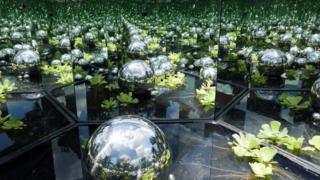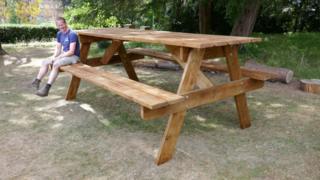 Mr Jerram has become well known for his large-scale art in Bristol.
His previous works have included a water slide down Park Street and fishing boats in Leigh Woods.