Bones found in skip may be from ancient cemetery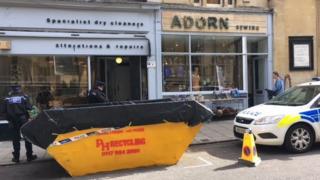 Bones unearthed by builders on a construction site in Bristol and found in a skip could have come from an ancient cemetery, police say.
Officers were called to Broad Street on Thursday after a member of the public discovered what they believed to be bones inside.
Builders are renovating a property in nearby All Saints Lane, where it is believed there was a cemetery.
The items will be forensically examined to confirm their origin.