Two men released after Taunton bus station body find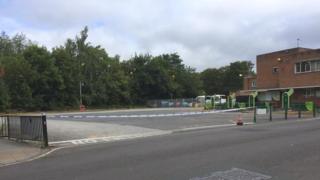 The death of a man, whose body was found at Taunton bus station, is now being treated as "unexplained".
The body was found near Goodland Garden in the centre of the Somerset town early on Tuesday.
Officers initially arrested a man on suspicion of murder but he, and other man who was questioned in relation to the death, were released.
Next of kin of the man, believed to be aged in his late 20s or early 30s, have been informed.