Long-awaited Bristol arena dropped in new proposal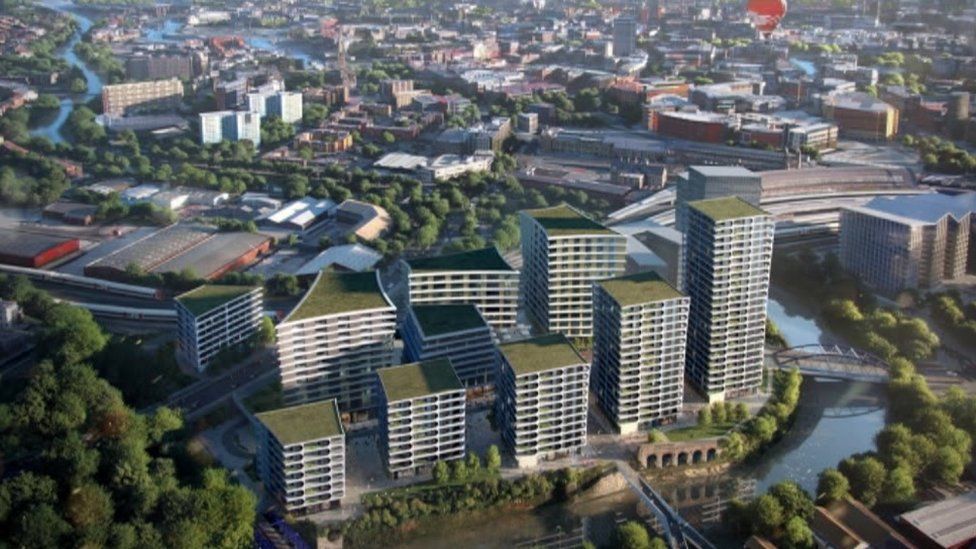 An alternative plan to develop an area of land earmarked for an arena in Bristol has been unveiled - minus the long-awaited venue.
New homes, a conference centre and a hotel have been put forward for Arena Island at Bristol Temple Meads by one financial backer Legal & General.
Bristol City Council will decide the future of the site on 4 September.
Proposals for an arena project were first mooted in 2003 and have been beset by delays and rising costs.
Relations between a firm that could build a major arena and Bristol City Council have soured over claims over the size of the planned venue.
The alternative plan includes a large conference centre and exhibition space, a 345-room hotel, 550 new homes with 220 of them classed as affordable housing and office space.
Pete Gladwell, head of public sector partnerships for Legal & General, said: "This is about putting a potential alternative out there and it's something we've done in Cardiff and in Newcastle.
"If the decision comes out that they want to build an arena, there's no bad blood and we will continue to support the city."
He estimated if the firm were to pay for the whole development, rather than rely on taxpayers' money, it would require up to £300m of investment.
"It would all be delivered with L&G money, whilst alternative plans might require large sums from the taxpayer," he said.
Related Internet Links
The BBC is not responsible for the content of external sites.