Bristol festival-goers warned Viagogo tickets are invalid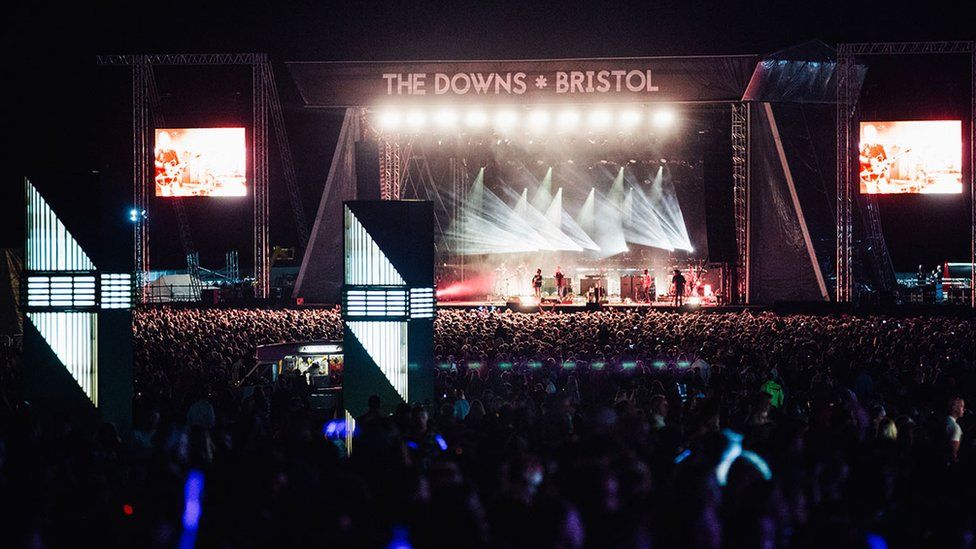 Festival-goers heading to an event later have been warned their tickets will be invalid if they were purchased via ticket reseller Viagogo.
Bristol's Downs Festival said it will render void all tickets bought on the site in a crack-down on touting.
More than 25,000 people are expected to attend the event co-headlined by Paul Weller and Noel Gallagher.
Organiser Tom Paine claimed the service as "unacceptable" but Viagogo said making tickets invalid was "unfair".
Downs Festival said its terms and conditions clearly state its tickets are non-transferable.
Mr Paine said: "We believe morally and ethically the service they provide is an unacceptable one."
In a statement, Viagogo said: "The tickets sold on Viagogo's platform are genuine tickets that have been sold on by the original ticket purchaser in good faith.
"Event organisers sometimes make claims that they will deny entry to people who have purchased resold tickets.
"These types of entry restrictions are highly unfair and in our view, unenforceable and illegal."
Viagogo is being taken to court by The Competition and Markets Authority over concerns it is breaking consumer protection law.
StubHub, Get Me In and Seatwave promised to change their business model but Viagogo has failed to make changes required by the CMA.
That failure has resulted in the High Court legal action announced on Friday.
Related Internet Links
The BBC is not responsible for the content of external sites.