Bristol City fan suing police says force 'needs to change'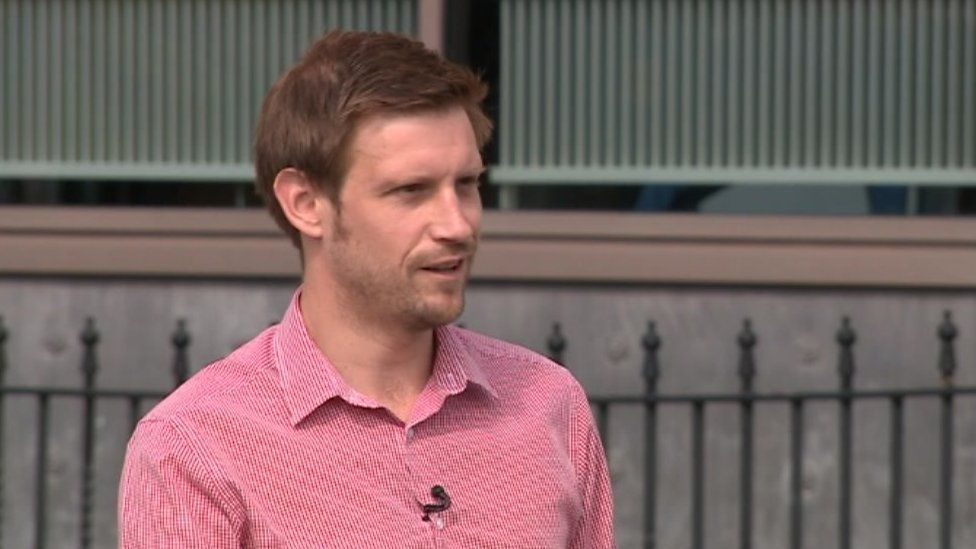 A football fan who is suing a police force for false imprisonment has said it "needs to change the way it deals with supporters".
James Bolam is one of 10 Bristol City fans who claim they were detained by police and put back on trains before a match against Birmingham City in 2015.
Bristol City Supporters Club and Trust is backing the case to "ensure police forces do not abuse dispersal powers".
West Midlands Police said it was aware of the case and "denied liability".
The fans claim they were accused of being hooligans by an officer with a megaphone and detained for 90 minutes as they walked to St Andrew's stadium in Birmingham before being sent back to Bristol.
Eight of the 10 were issued with dispersal notices under anti-social behaviour legislation.
The group of fans are claiming false imprisonment and a breach of their human rights on the grounds they were deprived of their liberty.
Mr Bolam said: "I feel quite angry about what happened that day. I was just intending to go to a football match, have a day out, which I'd paid for and then come home.
"More important than compensation or anything - if we win this case - is for West Midlands Police to look at the way they deal with football supporters, and change."
Bristol City Supporters Club and Trust chairman Stu Rogers said they had received support from fans across the country "because this type of unlawful practice is unfortunately not unique to Bristol City".
He added: "The primary purpose of bringing this action is to ensure that future use of these dispersal powers is not abused by West Midlands Police or any other forces around the country.
"We also aim to secure compensation for those affected."
The supporters club said the group of fans are still waiting for a court date after filing papers in January.
Related Internet Links
The BBC is not responsible for the content of external sites.