Gay teen beaten on Bristol bus in hate crime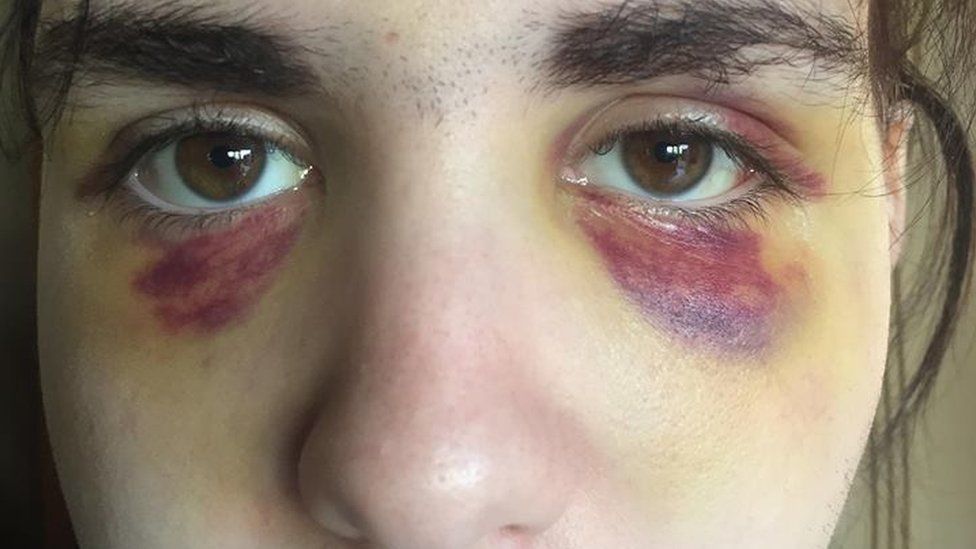 An 18-year-old gay man was viciously beaten up on the bus going home "for being different", a court heard.
Kydis Zellinger was repeatedly punched in the face by a man shouting homophobic abuse in the hate crime.
Mr Zellinger said he was "scared for his life" in the prolonged attack in south Bristol on 15 October.
Paul Austin, 27, of Inns Court, Bristol, pleaded guilty to assault and was sentenced, at Bristol Magistrates Court earlier, to 18 weeks in jail.
Mr Zellinger, who had been making his way home at the time of the attack, was in tears as he told the court: "I can't understand why any human being could attack another in this way.
"I don't understand what I'd done to upset him - the only thing I can think of is he has a problem with my sexuality."
Austin started shouting at Mr Zellinger when the teenager climbed aboard the number 76 bus in the Redcliffe Hill area of Bristol on 15 October.
He followed Mr Zellinger to the upper deck of the bus and punched him in the face while shouting homophobic insults.
When Mr Zellinger tried to get off the bus, Austin repeatedly punched him in the face, head and neck.
The victim was left with two black eyes, cuts, bruises and swelling on his face and inside his mouth.
Mr Zellinger told the court he felt "emotionally drained and vulnerable" and "frightened to go out".
'Motivated by victim's sexuality'
"I want this male to face up to what he's done and realise his actions are not acceptable, to hurt people in this way just for being different," he said.
Magistrates condemned the "sustained and repeated and unprovoked assault, motivated by hostility to the victim's sexuality".
Austin had previously pleaded guilty to one count of assault by beating and was sentenced to 18 weeks in jail.
At the time of the offence he was on bail for a separate assault in August and was given an eight-week sentence to run concurrent.