Fifty years since Bristol donor's 'gift of life'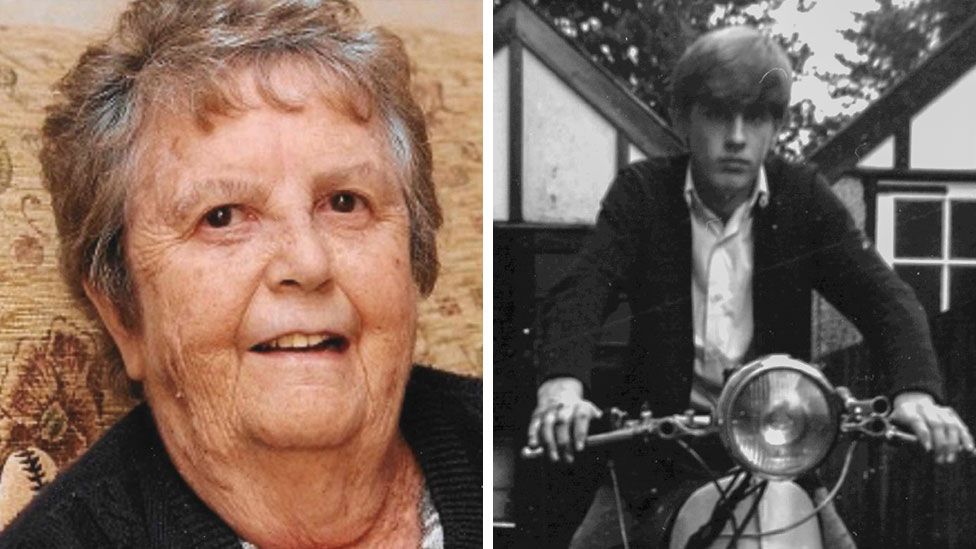 A "pioneering" transplant gave a woman the "gift" of 50 years of life, the donor's family has said.
The kidney of 18-year-old Ellis Hook was donated to Anne Whiteman, on 31 October 1968.
He was killed in a motorbike accident while on his way home to Stoke Bishop in Bristol.
Mrs Whiteman, who died last month, is thought to have been Britain's longest surviving kidney transplant patient from a deceased donor.
Clive and Frances Hook - Ellis' brother and sister - have organised a series of concerts to mark the occasion.
The operation took place at Southmead Hospital eight years after the first successful UK kidney transplant in Edinburgh.
The procedure was very new at the time and survival rates were still unknown.
Mr Hook, from Stroud, said his parents agreed to his older brother being a donor in the hope that "out of their tragedy, someone might get a chance of a new life".
"It wasn't a total loss. Fifty years of life for somebody else - that's a pretty good gift, actually," he said.
Ms Hook said the operation, which was carried out by surgeon Humphrey White, was "pioneering".
"[He] came into the waiting room and Mum said 'take whatever you need'.
"She intuitively knew that perhaps his life could go on in somebody else."
Back then Mrs Whiteman was told she would have ten years at most - more likely two.
She went on to be a great-grandmother and died on 29 September 2018.
A spokeswoman for Kidney Patients UK said: "It is fantastic that Anne's donated kidney lasted for 50 years, and was able to give her such an incredible quality of life.
"I feel sure that this will give hope to others who have received a kidney."
NHS Blood and Transplant said 385 people in the South West had a transplant last year, but added in the past five years 161 people from the region had died while on the transplant waiting list.
The Great Big Kidney Thank You concerts will take place in Westbury-on-Trym and Stoke Bishop, Bristol, on Wednesday and Thursday evenings, followed by a gathering of recipients, donors' families and hospital staff on Saturday.
The events will raise money for Southmead Hospital Charity's transplant fund.
Related Internet Links
The BBC is not responsible for the content of external sites.