Bristol bus overcrowding and delays 'good news'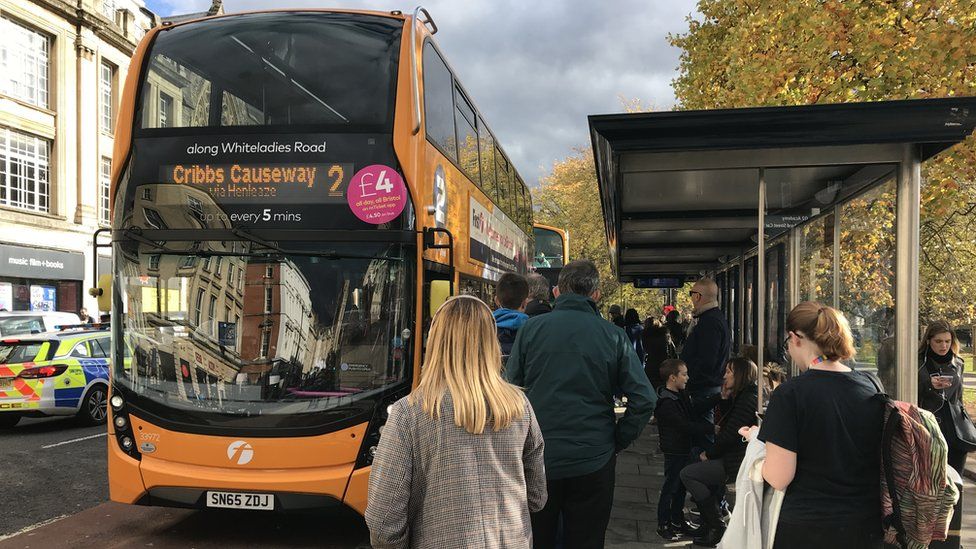 A mayor's claim that overcrowded buses, with regular cancellations and delays, are "good news" has left commuters "speechless".
According to West of England Mayor Tim Bowles it shows an increasing number of people are using public transport.
Passengers said they were "better off walking" than waiting for late buses.
First Bus has been criticised over the delays caused by issues including a shortage of drivers.
The firm has brought in drivers from other areas, including from Cornwall.
Mr Bowles said: "The bus story we have here is actually positive.
"We have got more and more people using buses, and with that success comes challenges."
One campaigner for better bus services in the city, Frankie Langeland, said: "I was speechless when I first heard about Tim Bowles' comments.
"He has shown how removed he is from the people he represents.
"Mr Bowles has met with First. I am now asking him to meet with myself and other passengers so we can tell him how this situation is anything but positive."
Benedict Harding, a regular bus commuter in the city, said: "Why would he say it's good news?
"My bus is more often late than on time and I'm frequently late for work."
James Freeman, managing director of First West of England, said: "I am heartened that Mayor Tim Bowles has sought out the positives in his analysis of the current problems affecting bus users across the West of England.
"It is all the more important that we address some of the wider issues around our transport infrastructure before we get too carried away."
Related Internet Links
The BBC is not responsible for the content of external sites.