New FGM guidelines lead to drop in referrals in Bristol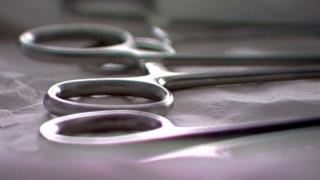 New guidelines to help professionals in Bristol assess girls suspected of being at risk of female genital mutilation (FGM) has lead to a drop in referrals.
The city's FGM Safeguarding Group changed its approach after the trial of a taxi driver accused of letting his daughter undergo FGM collapsed.
Anne Farmer, chair of the group, said the amended guidelines were "more sophisticated".
Eight girls were referred in July, compared with 127 in July 2017.
'Over policed'
Ms Farmer told a city council scrutiny committee her organisation had been "capturing more families than necessary" and added the new guidelines would "take more factors into consideration when assessing risk".
Bristol City Council's deputy mayor Asher Craig welcomed the reduction in referrals of girls to children's services for a safeguarding assessment.
She said FGM had been "over policed" in the city's Somali community.
Changes to the guidelines, brought about by a review of 33 cases in January, include not referring a girl "just because her mother underwent FGM", or if she is going on a family holiday to their country of origin.
Families of children judged to be at risk will no longer be required to sign a controversial agreement saying they will not harm their child.
Ms Farmer said the safeguarding group "also recognises FGM needs to be addressed within a range of communities and not just the Somali community".
She added the group would work with communities and make further changes to the risk assessment tool as necessary.