Bristol conference to tackle 'Islamophobic reporting' in media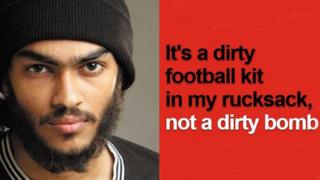 A conference to tackle Islamophobia in the media and "promote positive reporting with Muslim communities" has been held in Bristol.
Stand Against Racism & Inequality (SARI), Council of Bristol Mosques and Somali Forum wanted journalists and press officers to meet Muslim groups.
Alex Raikes MBE, from SARI, said: "Jointly, we can make a great difference."
Speakers included Dr Omar Khan, director of the Runnymede Trust.
The trust, an independent race equality think tank, coined the term Islamophobia more than 20 years ago.
Ms Raikes said SARI had set up The Tackling Islamophobia Working Group (TIWG) to bring Muslim community representatives, police and other agencies together across the Avon and Somerset area.
She said: "We want the media to recognise the power they have to influence by ensuring positive messages and respect for Muslim communities in our city in what they broadcast or print.
"They also sadly have the power to send out negative messages that lead to divide and hostility."
'Truly groundbreaking gathering'
Bristol Somali Forum chair Abdulhadir Ahmed said "Muslims are everywhere".
He added: "We are all human beings with the same needs. If we come together we can defeat Islamophobia."
Council of Bristol Mosques chair Arif Khan said it was a "truly groundbreaking gathering".
Mr Khan said: "Wonderful things are happening in Bristol and there are efforts on all fronts to work together and make contributions into society and the wider community."