Coronavirus: Banksy makes 'bathroom' lockdown art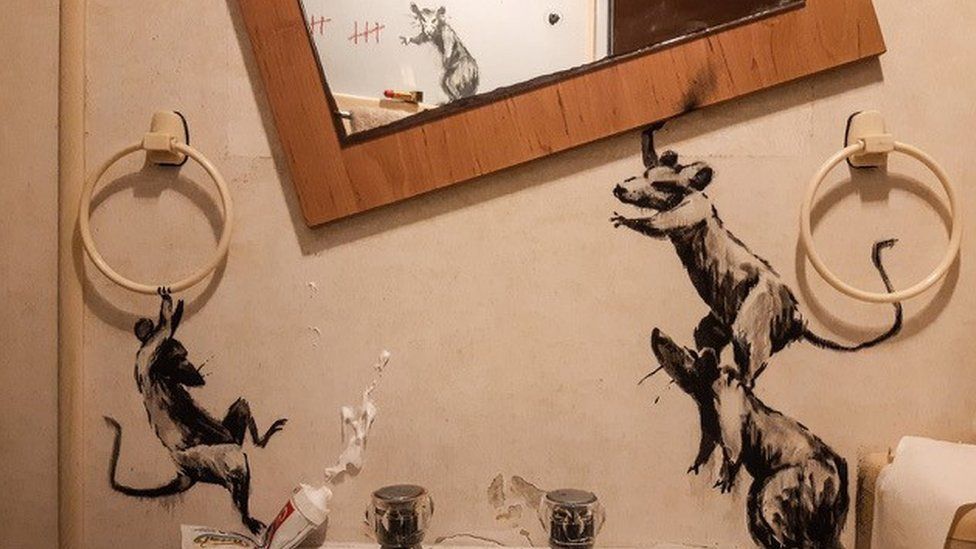 Banksy has published a series of pictures showing rats causing mayhem in a bathroom during the coronavirus lockdown.
The elusive artist, whose identity has never been publicly revealed, published five pictures on his Instagram account on Wednesday.
Nine rats appear in the new pictures, hanging from the towel ring, stepping on a tube of toothpaste and knocking the bathroom mirror to one side.
One appears to be counting the days of lockdown while another is swinging from the light cord.
Related Internet Links
The BBC is not responsible for the content of external sites.