Cladding residents in West of England face bill hike after Grenfell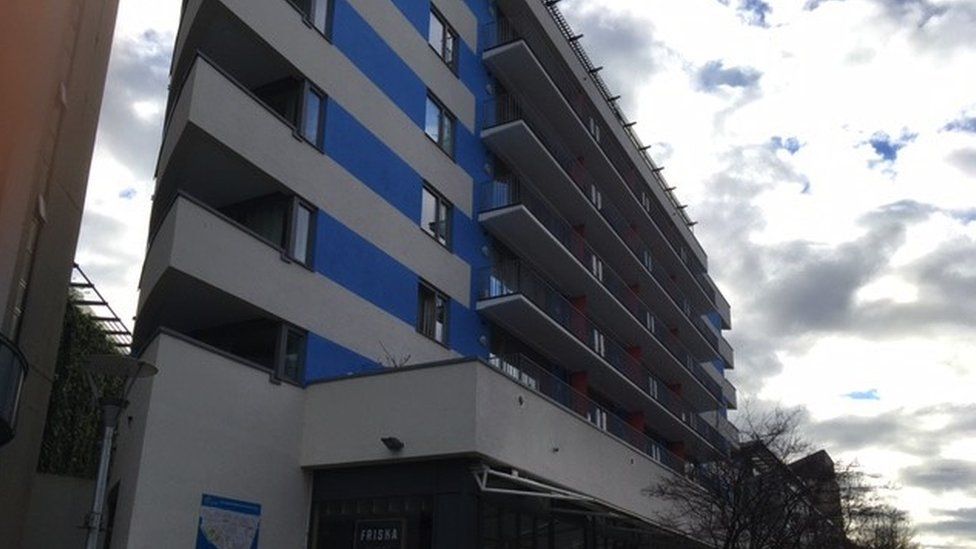 Residents in apartments across the region face high bills to replace defective cladding.
Some leaseholders may have to pay tens of thousands of pounds if they do not qualify for a government bail-out fund.
Many are already facing hikes in their service charges to pay for upgraded fire alarms and fire wardens.
Cladding on tall buildings across the region must be checked after the Grenfell fire in London in 2017 in which 72 people died.
A spokesperson for the Ministry of Housing said: "Our priority is making sure residents are safe by removing dangerous cladding as quickly as possible.
"We have given £1.6bn to speed up the removal of cladding - and we are making significant progress."
Leaseholder Gary Hall spent his life savings on a flat in the Waverley in the heart of Bristol's Harbourside development, where the cladding is "defective".
"People are being affected in a terrible way," he said. "They're having sleepless nights, all they want to do is buy homes and feel safe in their own homes and not be lumbered with crippling debts."
They hope to hear if they qualify for some of the £1.6bn fund by Christmas, which Mr Hall said would be the "best present ever".
He has been told that his building - built by Crest Nicholson - is safe to live in.
Crest declined to comment, while an agent for the freeholder said: "We have every sympathy with leaseholders. We are working tirelessly both on securing funding and on the wider process to remediate the cladding problems."
In Portishead, the cladding on another Crest development - Ninety4 On the Estuary - is deemed "hazardous".
Residents here have been told they will have to pay for an upgraded fire alarm system, and fire wardens patrolling 24/7.
They also hope to qualify for the government's fund - or that insurers will pay up, as the building is less than 10 years' old.
Gary Lake, a leaseholder of several apartments, said he was confident this would be resolved.
"It won't be pleasant if I have to spent money… but one of those things I will take on the chin.
"I would like to think we could access the government fund - we will have to see."
The developer, Crest Nicholson, said they had all the regulatory approvals when the flats were built while the owners, Aviva, told the BBC the new firm alarm means wardens may no longer be needed.
Ritu Saha, from the UK Cladding Action Group, said: "It is a disgrace leaseholders are having to bear these costs.
"We did not build these buildings, we did not decide what materials to use, not involved in the construction and did not sign off these buildings as safe."