Covid-19: Parents struggling with homeschooling given laptops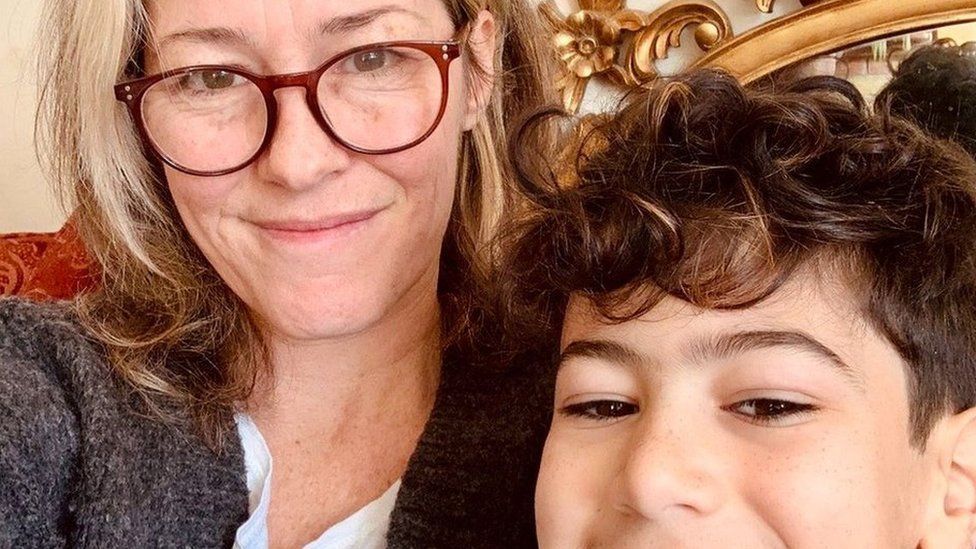 Parents struggling to meet homeschooling demands have been donated laptops.
Bristol mother-of-five and small business owner Vicky Price said after feeling "pressure" to help her children, she now feels "supported".
A woman donated two devices after reading about her plight and the school also stepped in to help.
The Department for Education (Dfe) has pledged to provide one million devices for schools and colleges.
Secondary schools in several parts of England are currently closed except for vulnerable and key workers' children, and in local authorities with high levels of coronavirus, primary schools are also closed to most pupils.
Her husband Tim died with coronavirus recently and she said she wanted to "help people" whilst she was self-isolating after leaving the hospital.
She said: "I know what a struggle it is.
"It was a nightmare for my late husband's son's family and they were lucky they had laptops and phones at least, but even then it was terrible so I understood completely what it must be like for people who are trying to educate their children with nothing."
Ms Price said: "I was in shock all of last week and really felt the pressure after the announcement but we've since had a lot of support.
"I now have laptops for the children from their schools.
"The important thing is that the children are now engaged in something during the week and getting the work done."
Bristol mother-of-three Edwina Ogu was given a laptop by her children's school after she reached out and expressed how much she was struggling to homeschool without one.
She said: "Since we've had the laptop I don't have to worry about making sure my son has the phone first so that he can learn.
"Now that I have my phone back I can do my work properly too.
"I can't put into words how I feel but I can only say thank you a hundred times."
The families had previously approached their schools to help with access to more laptops but were not successful.