Author Terry Pratchett's 'inspiring' house for sale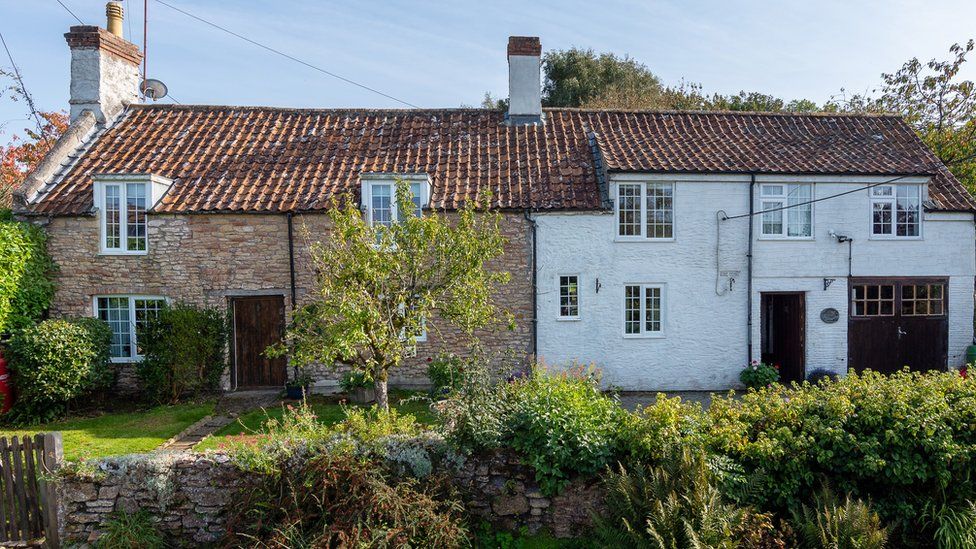 An "inspiring" house previously owned by fantasy writer Sir Terry Pratchett has been put on the market.
The creator of the Discworld series lived in the 18th Century property, called Gaze Cottage, in the village of Rowberrow, Somerset, from 1970 until 1994.
He wrote more than 70 books during his career and completed his final book in 2014.
At the turn of the century, Sir Terry was Britain's second most-read author, beaten only by JK Rowling.
In August 2007, it was reported he had suffered a stroke, but the following December he announced that he had been diagnosed with a very rare form of early-onset Alzheimer's disease.
Ruth Treasure-Smith, from Robin King Estate Agent, said: "He wrote most of his most famous novels in that house in the 80s.
"The house must have been inspiring. The current owner purchased the property from Terry Pratchett and has lived at the house since."
She said he had received letters to the house addressed to the "Hogfather", a quirky and satirical character from the Death collection in the Discworld series.