Covid-19: Parents in work and home-schooling 'chaos'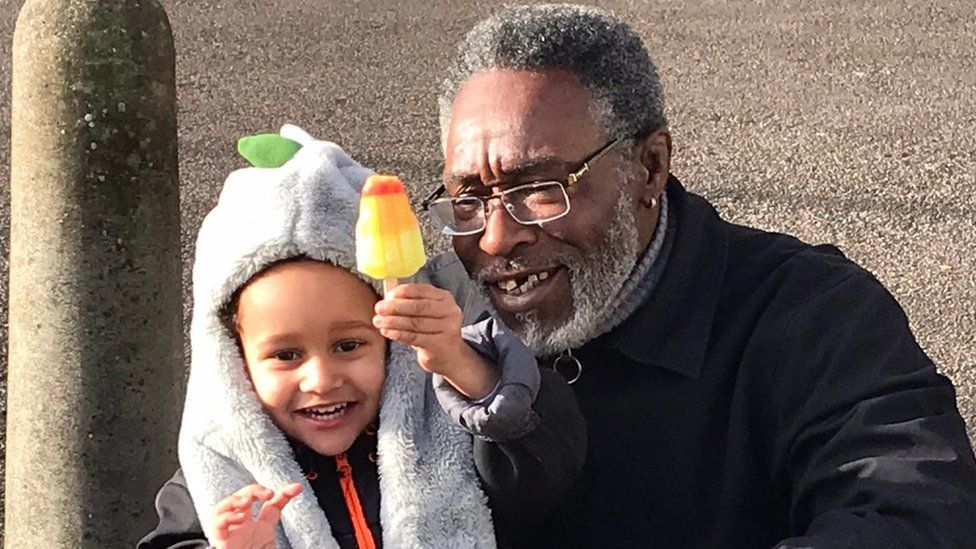 Parents say choosing between their jobs and supporting their children's education at home is "chaos."
Single father Samuel Smith from Bristol said: "I would be prepared to have them home longer if there was a clear exit strategy."
Vicky Price, another single parent, said she had no choice but to push home-schooling into the evenings.
Prime Minister Boris Johnson announced school closures as part of a national lockdown on 4 January.
Mr Smith lives with his two young sons on the 15th floor of a tower block in Easton and says the current lockdown feels harder than the previous two.
He said: "It's harder in winter time so we tend to stay in 24/7.
"It's chaos, organised chaos in a sense, but the kids want things to do and you can only do so much."
Single mother-of-four Vicky Price from Henleaze, Bristol runs her own marketing business and says she has no choice but to work and then home-school her children in the evening in order to keep money coming in.
She said: "I'm having to make the choice between their education and my work.
"If I don't work I can't pay the rent, I can't run the car and I can't buy food.
"If the child needs me to actually sit with them and do the work, we're doing it late in the evening but then there's dinner to cook, tidying up and maintaining the house to be done as well."
Easton resident Dhekra Alsumat stopped her own studies to concentrate on home-schooling her children.
She is concerned that her ten-year-old son, who has cerebral palsy, diabetes and severe asthma, will catch the virus.
"It's so hard because I have to look after four children including a disabled child, my son has a lot of medication I need to give him," she said.
Related Internet Links
The BBC is not responsible for the content of external sites.