Lockdown diaries: 'I hope that's it now for home-schooling'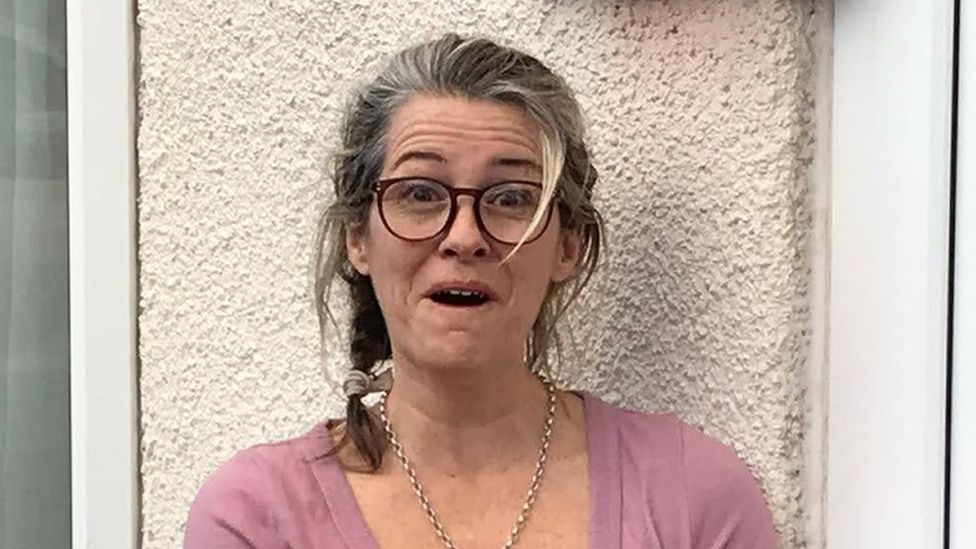 Single mother-of-four Vicky Price lives in Henleaze, Bristol and has been juggling running her own business with home-schooling. She says she is relieved her children are going back to school on Monday and hopes it is the start of a new routine for the family. This is lockdown life in her own words.
"So school's back next week, although I think the older ones have got a bit of a staggered day. I'm really looking forward to it.
"It's been a long and exhausting few weeks and it's felt longer than it has been.
"I don't know whether that's because in the last year they've been to school for one term.
"Everyone's bored, everyone's had enough, everyone's experiencing it slightly differently.
"Things I'm not going to miss include: Peppa Pig on whilst I'm trying to work, Lego being all over the floor and food bowls being left around and the table being full of home-school work.
"I'm not going to miss any of that.
"I guess even though they're going back, the one thing I'm apprehensive about is: is this it now or are they going to be back home again?
"Because I don't think I could do it for a third time.
"I love having them here but I've been getting up at 05:00 to get work done so that for the constant interruptions I have during the day I can manage my workload.
"They need to see their friends and they need a routine and they need to be out the house a bit and hopefully we'll all get back into some good routines."