Bristol school pupils waiting for SEND assessments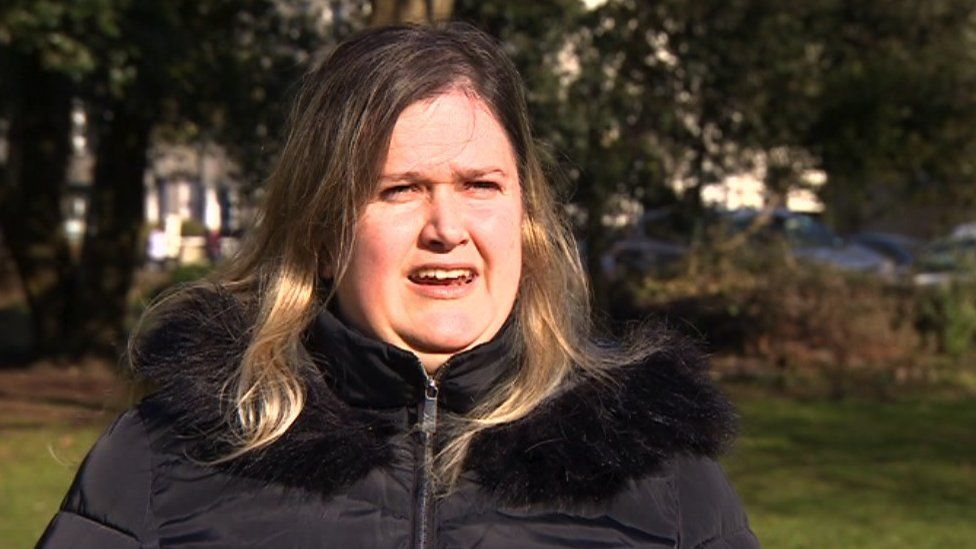 Hundreds of children with special educational needs (SEND) do not yet know whether they will be given places at special schools in September.
The authority said it was investing £28m but the pandemic had slowed plans.
One mother said she has been waiting since June to find out the result of an assessment of her daughter's needs.
Louise's 10-year-old daughter is due to attend secondary school from September.
She expected an Education, Health and Care Plan (EHCP) from Bristol City Council to assess her daughter's needs by last November but it has not been completed. She believes her daughter needs a special school place.
"There is just not enough clarity for parents. People just don't know where their child is going to end up at school," she said.
"I just don't think it's acceptable. We are really up against it in terms of being heard and being able to get the right action in place."
Another mother, Roxana, said the council has been aware of her daughter Chiara's needs since she started pre-school. Chiara too is due to start secondary school in September.
"It's just stressful for our family and for other families," she said.
"It's just too late, the council knew about all our children for years now, so why do we need to get to the point where we are all stressed?"
A ruling said it had acted unlawfully by cutting £5m from the special needs education budget.
Liberal Democrat councillor Tim Kent, who tweeted the letter from the council, said the promise of extra provision would not be enough.
"With SEND children in a classroom of 30 children, it's unlikely a mainstream teacher would have the time or the training to give that child the dedicated attention they need.
"Lawfully those children have to be given a special school place, but none of this additional provision has been detailed.
"It's unacceptable we're in this position, and shocking the council hasn't acted sooner," he added.
'Transparent about problem'
Councillor Anna Keen, the council's cabinet lead for education and skills, said all children in Bristol have a secondary place for 2021.
She said the number of children and young people currently in mainstream schools eligible for specialist provision, which stands at 250, will "change" as EHCPs are carried out.
"We do have a historic lack of specialist provision across Bristol so this is not a new issue.
"Our improvements in issuing EHCPs means need has increased over the past 12 months and we are being transparent about the scale of the problem and what we are doing about it," she said.
The council said £28m will be invested in Bristol's special schools, which will "significantly increase" the number of specialist places available.
But it said that plan has suffered "significant and unavoidable delays due to the pandemic."
Related Internet Links
The BBC is not responsible for the content of external sites.