Bristol equality group condemns racist attack on mayor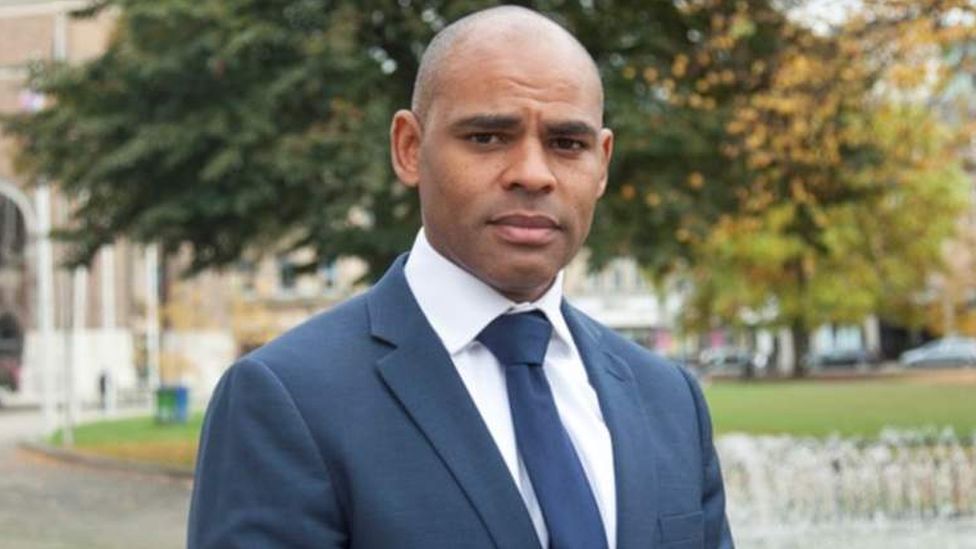 An equality group has said racism cannot be "accepted as a norm" after council members were sent racist emails.
Bristol mayor Marvin Rees and deputy mayor Asher Craig received the emails after passing a slave reparations plan.
Bristol Commission on Racial Equality (CORE) chair Olivette Otele has publicly condemned the attacks.
She said: "This should not be isolated and seen as heated anger on the eve of elections."
Mr Rees received over 4,500 and Ms Craig received nearly 2,000 race hate emails in less than a week.
Prof Otele said: "There are no quick fixes for racism so ingrained in our communities in Britain, including in our own city of Bristol.
"We urge the responsible authorities to act speedily within the dictates of the law to ensure the perpetrators of such vile racist attacks are dealt with accordingly."
Ms Craig said there had been a "daily onslaught" of emails since the motion was passed on 2 March.
Avon and Somerset Police is investigating the emails.