Bristol student to run seven marathons in memory of friend
By Shana Rose
Reporter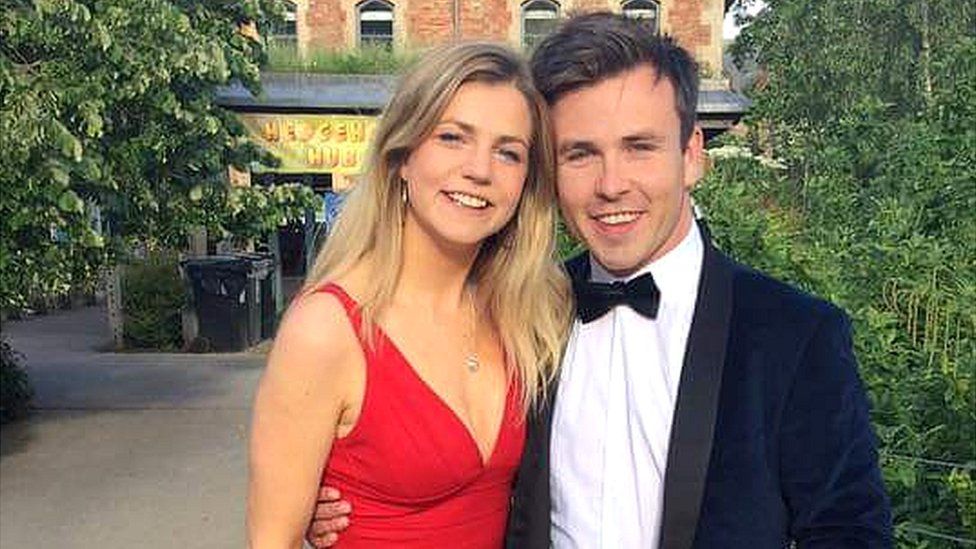 A university student is running seven marathons in seven days to raise money in memory of a childhood friend.
Bristol University medical student Leo Wood will begin the challenge on Saturday to honour Ottie Uden, who died from a rare blood condition.
The 25-year-old has already raised almost £4,000 for the Royal Benevolent Fund and The Global Snakebite Initiative.
He said: "It's all just a real testament to Ottie."
Mr Wood said he and Miss Uden had been friends since they were 13 and went to sister schools St Helen & St Katharine and Abingdon School in Oxford.
Miss Uden died in 2017 aged 21 from a rare blood condition, Hemophagocytic lymphohistiocytosis (HLH), which involves overactive white blood cells that can attack the body.
Mr Wood said it was a massive shock and described her as being a "beacon of health".
He said: "Everyone always used the word vivacious to describe her. She was so energetic all the time."
Mr Wood will begin each daily marathon at 10:00 GMT and will run around the Bristol area.
More than 160 people have contributed to his fundraiser.
Mr Wood said: "I set out to raise £500 initially, now it's gotten a bit out of hand and has gone past £3,900.
"Some people who I have not spoken to for 10 years are donating and there have also been some small businesses that have invested too.
"The Global Snakebite Initiative is very close to my heart as I spent a lot of time in Kenya exploring snakebites and the devastating impact they have on rural populations."
He added Miss Uden was interested in this work too and took a year out to do a Global Health Programme during her studies.
He added: "The Royal Benevolent Fund is a brilliant charity who supports doctors and those who have fallen into financial difficulty.
"It seemed like a very important cause, especially at the moment."
Related Internet Links
The BBC is not responsible for the content of external sites.