Bristol refugee rehoming scheme extended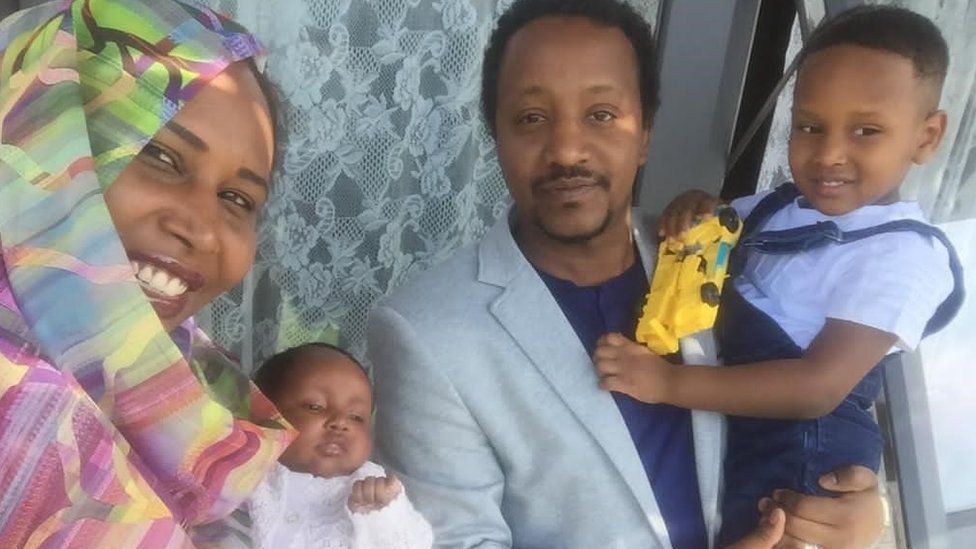 A government-funded scheme that helps to rehome refugees has been extended in Bristol to help 80 more people.
The government programme was due to end last April but has been extended until April 2022 and pays £20,000 per person towards their housing needs.
Wafer Mohamed's family was helped by the project in Bristol after fleeing conflict in Sudan with her son Basel.
She said as a trained dentist she hoped to become a "productive part of the community to help others" soon.
As part of the scheme a package of support is provided to the refugees including help related to health, education, language and job opportunities.
Since 2016, 398 refugees have been rehomed in Bristol including some children who needed specialist care.
Mrs Mohamed said before joining the scheme she had struggled to receive healthcare for her four-year-old son Basel who was born paralysed.
"We weren't sure if he would get better or not, he ended up needing surgery on his spinal cord.
"We wish that as soon as we can we can be a productive part of the community and help to support others."
Her husband Abuzar Mohamed said: "He is going to start primary school this September which is good for him to have a good education."
Bristol City Council member Helen Holland said Bristol had been a sanctuary for many years.
"We are committed to having that open door to people from other parts of the world, especially people where they've been in conflict and have lost everything."
"We know that some of those children would have died had they stayed in those [refugee] camps," she added.