Yate named country's 'most resilient small town'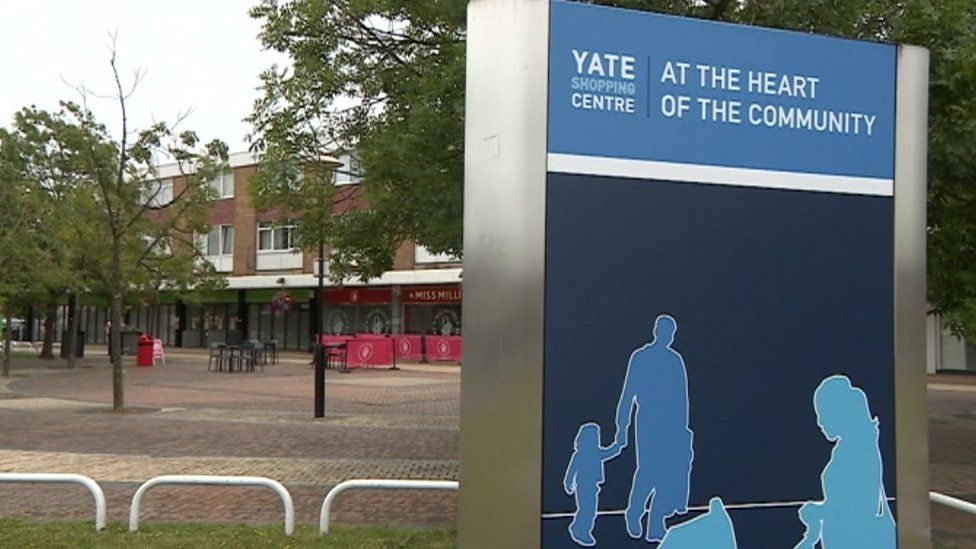 A commuter town near Bristol has been ranked as the country's "most resilient small town" during the Covid-19 crises, according to new research.
Retail consultancy CWM analysed 222 towns and Yate came out on top.
Jonathan De Mello, from CWM, said Yate scored well because it has "lots of professionals nearby" and "more essential retail than most".
He added: "I don't think Yate has done anything in particular well, just that it is less exposed to decline."
Retailers suffered their worst annual sales performance on record in 2020.
More than 16,000 stores in the UK closed and nearly 180,000 retail jobs were lost.
Mr De Mello said all retail centres had suffered and even in Yate footfall and sales "will be down on last year".
But, he said, town centres with supermarkets and essential shops had been more resilient and some had "actually performed better".
"Supermarkets have been well used throughout the pandemic and Yate has a high proportion of essential retailers," he said.
"It also has low unemployment and a relatively high number of professional workers who can work from home."
He said people had also "not left Yate during 2020" - unlike many large towns and cities.
"This essentially means that compared to other towns, Yate has retained a larger audience that generally have stronger spending power," he said.
"And it has shops that are more likely to be open and trading well."
Yate was followed by Spalding, in Lincolnshire, and Sittingbourne, in Kent, on the most resilient small town list while Kingston upon Thames topped the large centres.
Mr De Mello said with home working now potentially here to stay these centres would "likely to continue to perform well now, and into the future".
Related Internet Links
The BBC is not responsible for the content of external sites.