Council fixes 'unfortunate' 'vechicles' parking bay typo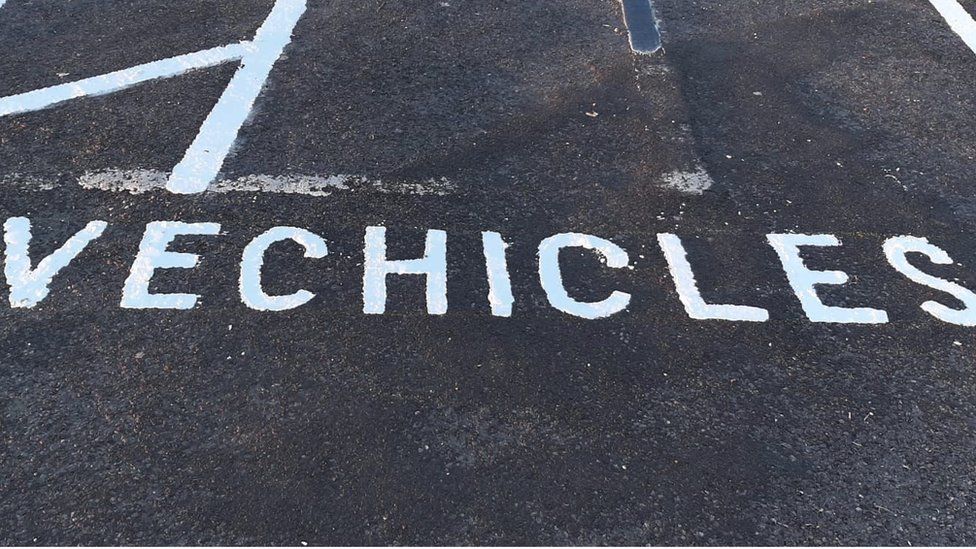 A council has corrected a parking space sign after one of its workers wrote the word "vechicles" twice, on two new electrical car charging points.
The slip-up happened at Cecil Road car park, Kingswood, South Gloucestershire.
A South Gloucestershire Council spokesperson said: "We are aware of this unfortunate mistake but were heartened to hear that our operative had realised what had happened
"He went back in his own time to rectify the matter.
"We are proud of the dedication of our highways teams who have been working exceptionally hard throughout the pandemic to keep our roads and car parks safe for users."