Bristol dog poo campaigners 'assaulted' in local park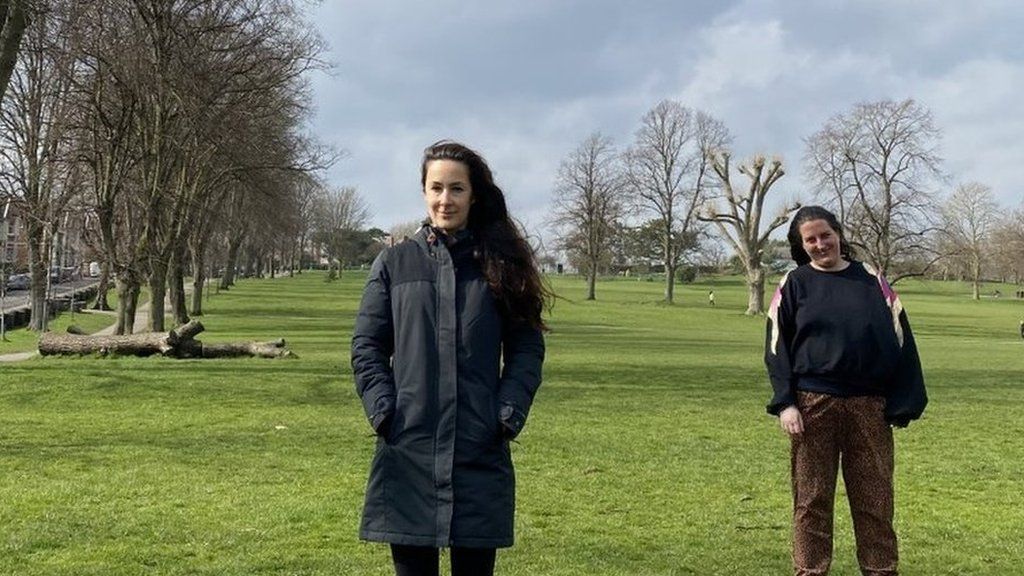 Two women concerned about an increase in dog poo at a Bristol park say they have received "horrendous abuse" when complaining to owners.
Monica Maya and Lou Stirling have been trying to tackle the issue in Victoria Park, in the south of the city.
It is thought local parks may be busier because of lockdown restrictions.
Bristol and South Gloucestershire Councils say they have received more than 200 dog mess complaints in the past year, issuing three fines.
"You basically become the poo police," said Monica Maya, who is originally from Colombia, south America, and now lives near the park.
"Some people say 'I'm sorry I didn't realise', while others refuse to pick it up. One made racist remarks, saying 'go home...to the country you came from'.
"My three-year-old daughter has stepped in dog's mess...people don't realise the consequences."
Lou Stirling's house looks onto Victoria Park, and she has often spotted dog owners not picking up after their pets.
"I started filming a repeat offender, who got aggressive and pushed me...someone else shouted offensive words at me."
The women say they have contacted Bristol City Council but were told that unless they have photographic evidence and know where the offenders live, they would not be able to do anything.
Bristol City Council said: "Catching dog fouling in the act is difficult, with many complaints received after the act which do provide information towards the monitoring of any future issues."
Related Internet Links
The BBC is not responsible for the content of external sites.