Bristol video campaign dispels autism myths in Somali community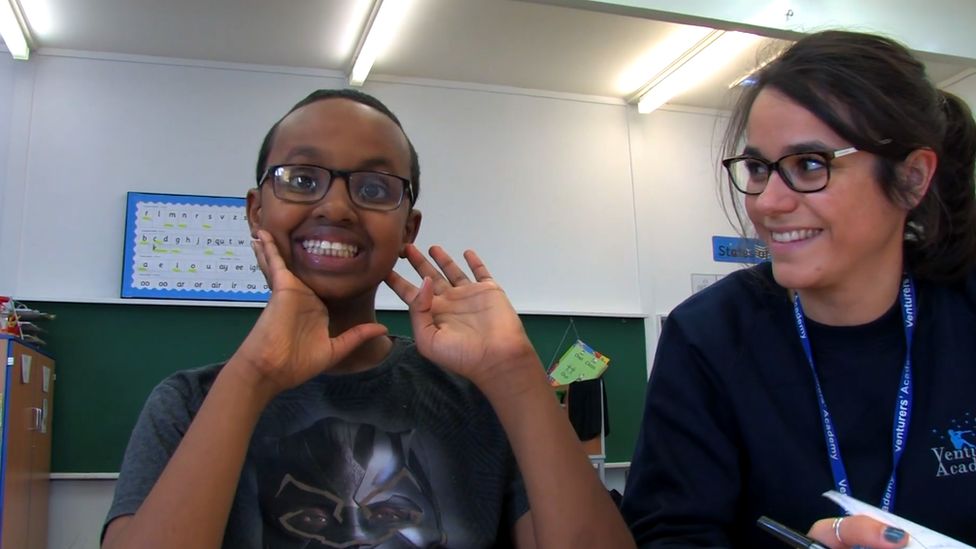 A series of short films have been released to dispel myths about autism in the Somali community.
Bristol group Autism Independence led the campaign in response to comments made on another video they released, where Somali families they work with shared their experiences.
Nura Aabe, Autism Independence founder, said she was "overwhelmed" by the response.
She said: "The comments showed just how much misinformation is out there."
The new films and factsheets have been made in both English and Somali, offering advice for families covering five topics:
Why is my child different?
What happens if I think my child has autism?
How can I understand autism from a Somali perspective?
What support can I get for me and my child?
Is there a link between vaccinations and autism?
Mrs Aabe added: "There is a real need for this kind of information, otherwise the vacuum is filled by misleading and even harmful information."
The National Institute for Health Research (NIHR) funded researchers at the University of Bristol, which also worked on the video campaign.
Dr Dheeraj Rai, psychiatrist and autism researcher at the university, said: "One of the issues that repeatedly comes up is misinformation on autism and the MMR vaccine, leading to reduced uptake of vaccines in some communities.
"We hope that our films, particularly the version in the Somali language, can reach many more families and reassure parents."
Research associate at the University of Bristol, Dr Fiona Fox, said: "I am so pleased to see these films being launched during World Autism Awareness Week.
"Building on the success of Overcoming Barriers, they represent the culmination of many years of collaboration between me and Nura."