Idles to play at Bristol outdoor concert in September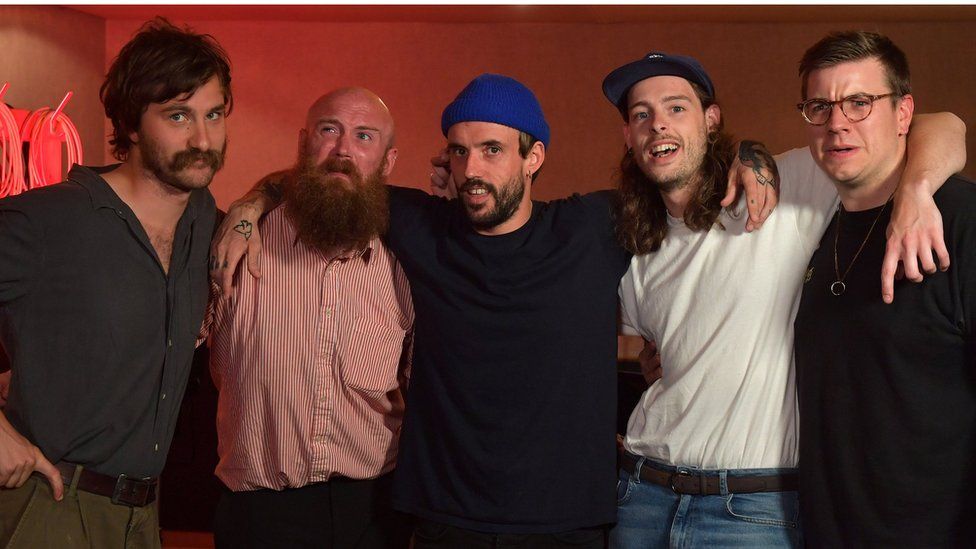 Idles are to play a "homecoming" show in Bristol in the summer.
It will be their first outdoor headline concert in the city, in front of up to 10,000 fans, on Friday 3 September.
The five-piece punk rock outfit reached number one in the album charts last year but their sell-out tour had to be postponed because of coronavirus.
They will also play at Glastonbury Festival's "Live At Worthy Farm" online event in May.
The concert on The Downs is one of many post-lockdown live shows in front of fans to be announced around the country.
The band have have enjoyed huge success in the past few years after forming in Bristol in 2009.
Since 2016, they have released three studio albums, with the latest - Ultra Mono - becoming the fastest selling vinyl release of 2020.
"There simply isn't a venue in Bristol now who can hold all the people that would want to see them, so we found an outdoor venue instead," said organiser Dave Harvey, from Team Love and Simple Things.
"We've been playing around with the idea of doing something with Idles for the past few years.
"It's been wonderful seeing them grow from a warm-up act to headlining this massive event on The Downs. They're one of the biggest bands in the UK.
"This is going to be very special moment for the band...a moment in Bristol music history."
The band are due to start a UK tour and play at the global online streaming event revealed by Glastonbury Festival on Wednesday, joining Coldplay, Haim and Damon Albarn on the bill.
"They're really excited about doing this, I think everyone is. It could be an very emotional day for everyone involved." Mr Harvey added.
Related Internet Links
The BBC is not responsible for the content of external sites.