Bristol films help teachers be allies to BAME pupils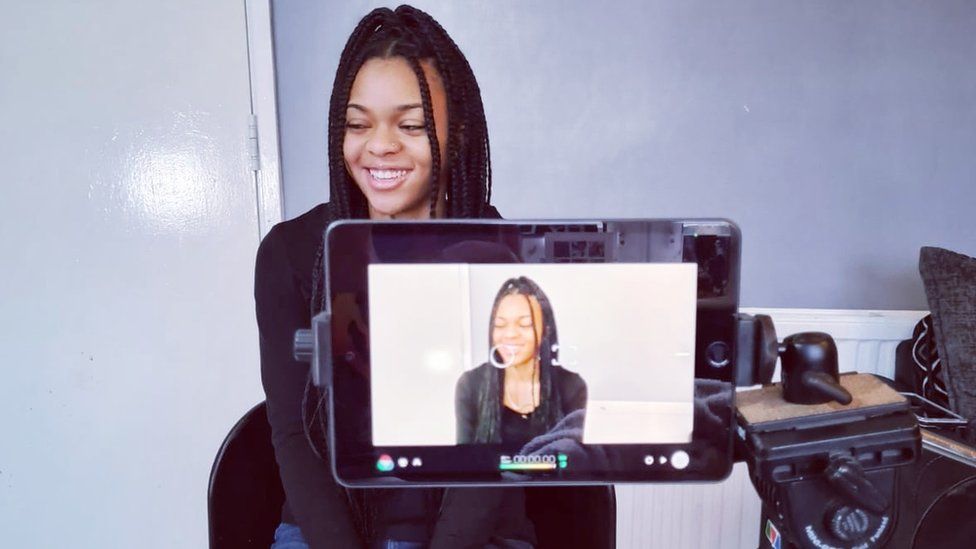 A series of short films has been produced to help teachers be better allies to pupils with African, Caribbean and Asian heritage.
The Be An Ally series explores the experiences of racism and discrimination faced by children.
It is a collaboration between teachers, filmmakers and pupils in Bristol aged between 12 and 17.
Tutor Aisha Thomas said: "To truly be in an equal society, anti-racist practices need to be at the forefront."
The short-film series is a free-to-use student led project commissioned by the BBC and focuses on how to be an ally to black students, students of mixed heritage and students of South Asian heritage.
Ms Thomas added: "We've known the stats for a very long time and awareness of racism in the system is nothing new.
"We focus on insights so much that we often don't focus on how we put this into practice in our personal and professional lives.
"I'm really proud of all of the students that were involved."
Bristol filmmakers Blak Wave were behind the project and made the resource aiming to better inform educational systems across the UK.
Project Director and Blak Wave co-founder Mena Fombo said: "If teachers don't look like their students it doesn't mean they can't be allies.
"It doesn't mean that they cant be active in supporting all children to have an inclusive and well-rounded, safe experience.
"The level of resilience and maturity that the young people we worked with had, really stuck with me.
"One of the students we worked with said their educational experience was preparing them for what is going to happen in the real world.
"It was heart-breaking to hear them describe their experiences as character building."
Project producer and Blak Wave co-founder Michael Jenkins said: "Putting the resource on this platform means teachers around the UK can use this resource to make life easier for kids in schools.
"There's still an issue there and teachers in schools need to do more, that's what I learnt from the young people that we spoke with. "