Bristol's history of slavery to be explored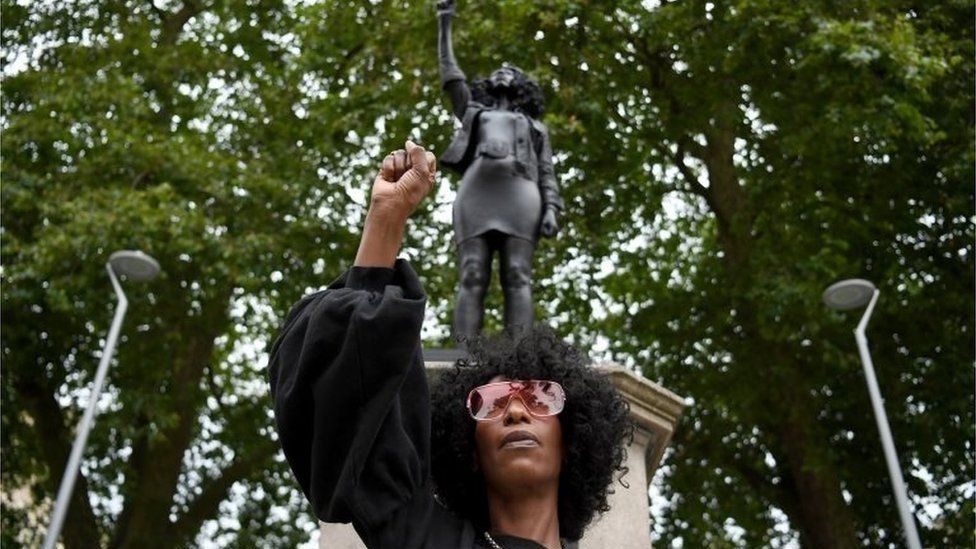 Fresh efforts are being made to pull together a detailed record of Bristol's links with transatlantic slavery.
The University of Bristol will detail how the wealth created from slavery was spent and who the enslaved people were.
Project leader Professor Olivette Otele said the city was struggling to address these legacies that have left behind inequalities that remain today.
Residents are being urged to share their family history to make the study as comprehensive as possible.
The UK Research and Innovation (UKRI) citizen science scheme is funding the project with a £290,000 grant.
"Recent events in Bristol, such as the toppling of Edward Colston statue, have brought into sharp focus the inequalities that still exist and a strong feeling that the history of the city, how it is represented and taught, still remains unresolved," Prof Otele said.
The project would help the city "learn lessons and make changes", she added.
Dr Richard Stone will investigate Bristol's slave owners and those registered to them.
"We want to look into enslaved people themselves because they're so often left out of the history," said Dr Stone.
"So when we look at a grand Victorian building we don't know about the forced labour of all of those enslaved people who went into generating the money that eventually built it.
"We want to use the records of the plantations to uncover those histories."
Art, performances and an app will also portray the human stories.
Researchers will partner with Bristol City Council to examine how racism and the legacy of slavery affects people of colour in the education sector and what can be done.
Deputy mayor Asher Craig said: "It's important that we take the time to learn more now to ensure future generations are educated and feel connected to the history of our city."
Related Internet Links
The BBC is not responsible for the content of external sites.