Nilaari: Bristol walking group taking on charity challenge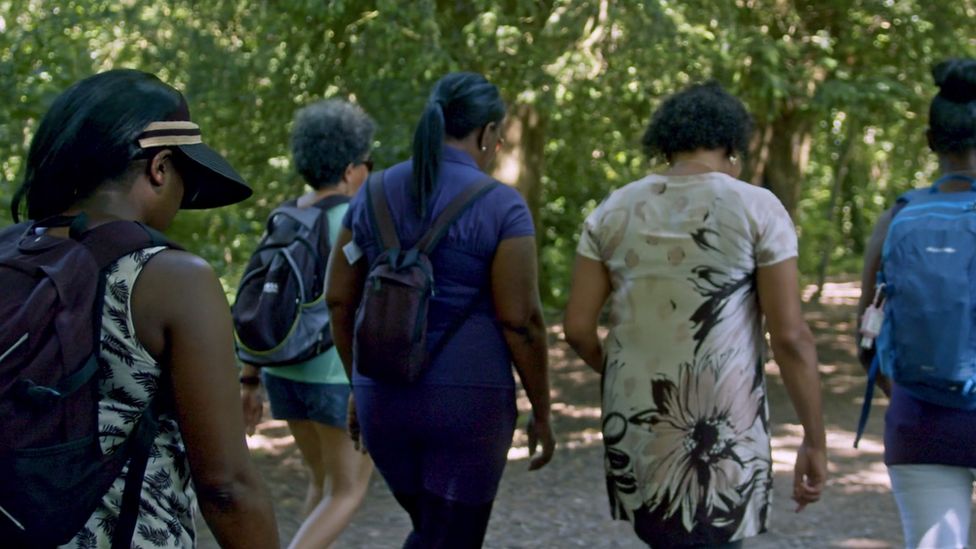 A women's walking group will tackle a charity challenge to raise money for a therapy centre dedicated to black mental health.
Members of the group said they want to support the important work that they do for the black community.
Marie Henderson, 24, said The charity has "changed her life".
Bristol Steppin Sistas was established in 2021 to help improve the wellbeing of women of African and Caribbean heritage.
Group member Maxine Barclay said she joined Nilaari and got help with her mental health after her husband, mum and brother-in-law passed away last year.
"It's really important to be able to talk to someone that looks like you. It makes you feel more open," she said.
"They really helped me work through everything."I just want other black and brown people to feel like they can open up about their mental health as well and be able to get the same help I did."
According to the mental health charity Mind, a disproportionate number of people from BAME communities are currently detained under the Mental Health Act.
These statistics are what drove the team at Nilaari to set up a specialised service so that people from black communities needing mental health support didn't "fall through the net".
Ms Henderson said she suffered from anxiety, depression and addiction and felt other mental health organisations "just didn't have the capacity" to understand her experiences from a "cultural perspective".
"Nilaari have honestly changed my life," she said. "Being a woman of colour I needed to have someone to talk to that I had something in common with and who looked like me.
"They understood where I was coming from straight away.
"I went to other places for help before, but they made me feel like just another person being put through the system, it's quite sad really."
The series of walks will begin on 1 September and finish at the end of the month.