Bosnian refugee artist's life shared in Bristol project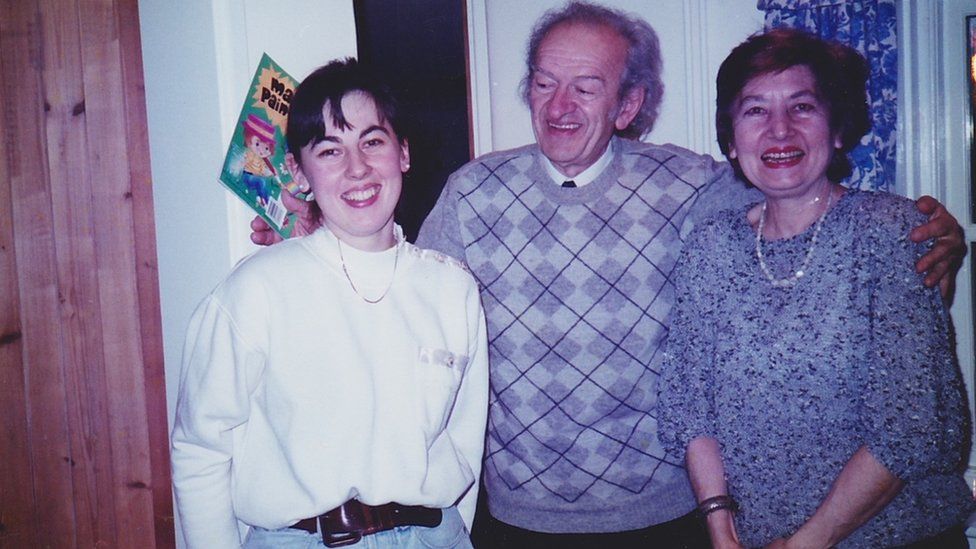 A Bosnian refugee who healed his trauma by making art in his newfound home is an "important part of Bristol's story".
Dragana Smart's parents were caught in the Bosnian conflict and settled in Bristol as refugees in the 1990s.
Her father's original work was destroyed in a "vicious shelling attack" during the war.
Now Dobrivoje Beljkasic's story forms part of Bridging Histories, a project that aims to show that everyone is connected to Bristol's history.
"At first I didn't realise my story was relevant but then I thought that all our family histories make up this city," Ms Smart said.
"I wanted to share the story of my mum and dad and how they came to live here."
Ms Smart moved to the UK before war broke out in the former Yugoslavia. It lasted from 1992 to 1995.
"My dad was a painter and they called him a painter of bridges, as he was fascinated by their physical presence, and as a metaphor for connecting people, places and time.
"But a vast majority of his life's work burned down in a vicious shelling attack."
After the incident, Mr Beljkasic vowed he would never paint again but after joining an art club in Bristol he began to find the joy in it again.
Ms Smart said being an artist helped him to be accepted for who he was, rather than being defined by the label of refugee.
"It is fitting that he ended up in Bristol.
"Bristol is also called Brigstowe which means the place of the bridge," she added.
His artwork was exhibited at the Royal West of England Academy in 2020 and the MShed in 2014.
It has been permanently held in the Bristol City Museum and Art Gallery, the National Gallery of Bosnia and Herzegovina and the City Museum of Sarajevo.
Mr Beljkasic died in 2015 and his wife Gordana Beljkasic died in 2017.
Their ashes are buried in Arnos Vale Cemetery in Bristol.
Bridging Histories director Dr Joanna Burch-Brown said the project will help people "connect on a different level".
"By joining in, you're helping to tell the story of our city, and helping the whole city learn about ourselves," she said.
The compiled online stories will be exhibited in Bristol next year.
Related Internet Links
The BBC is not responsible for the content of external sites.