Bristol study finds shops 'undermining' tobacco display ban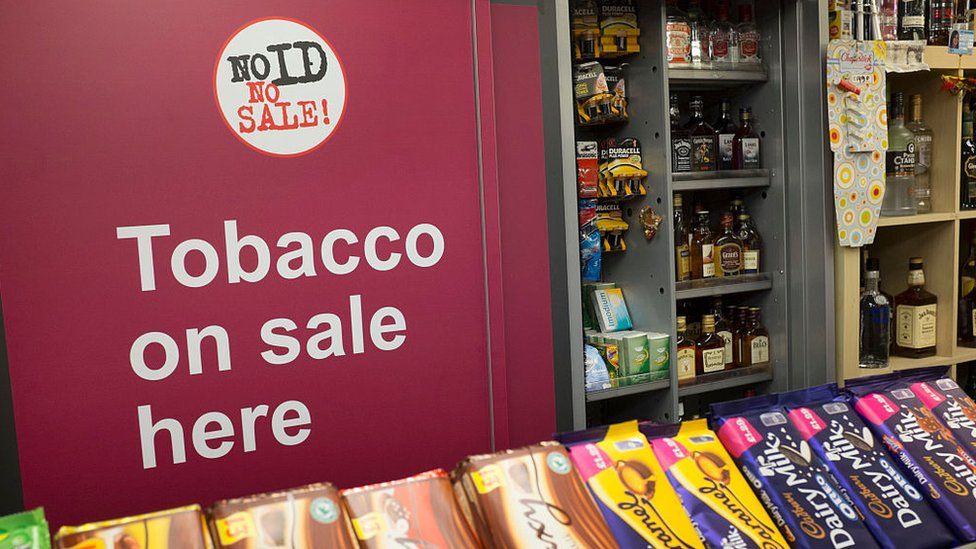 Tobacco display bans are being "undermined" by "highly visible" smoking paraphernalia and e-cigarettes in shops, a new study suggests.
Researchers from the University of Bristol visited 133 shops in Bristol and Cambridge to examine displays.
They found that 96 percent of them had smoking items on show, something they said could encourage children to smoke.
The rules were put in place due to evidence suggesting that displays are linked to increased smoking and greater susceptibility to smoking in children.
But researchers who took part in the University of Bristol study, published in the journal Tobacco Control, said smaller shops and supermarkets are not following the guidance.
They said signage was present in most stores and that many had "visible pricing" with more than 53 percent of stores using some sort of promotional material for e-cigarettes.
"Our results show that e-cigarette and smoking paraphernalia point-of-sale displays are near ubiquitous and highly visible in supermarkets and convenience stores in two cities in England," they said.
"The high frequency and visibility of these displays could be undermining the effectiveness of the tobacco point-of-sale display ban.
"Their impact on smoking in children merits urgent attention."
Related Internet Links
The BBC is not responsible for the content of external sites.