Bristol Airport: council leaders oppose expansion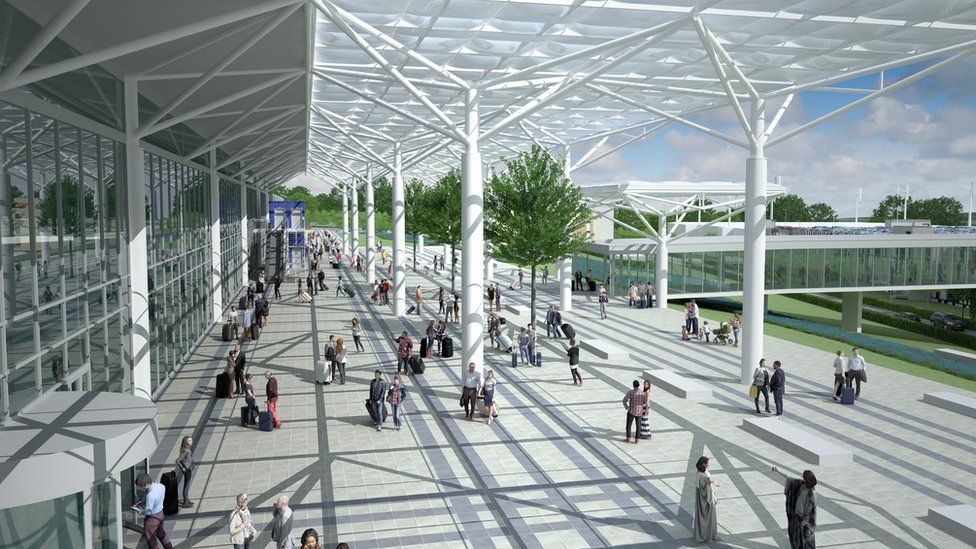 Leaders of councils across the west have approved a motion opposing the expansion of Bristol Airport.
The motion, tabled by metro mayor Dan Norris, was backed by West of England Combined Authority (Weca) members.
"It is time for moral leadership and I'm really proud that this motion has been carried," said Mr Norris.
But South Gloucestershire leader Toby Savage branded the motion "as useful as a chocolate teapot" because the decision lies with planning inspectors.
Bristol mayor Marvin Rees did not attend and his deputy Craig Cheney abstained.
Bath and North East Somerset Council leader Kevin Guy and North Somerset Council leader Don Davies backed the motion.
At Tuesday's meeting Mr Norris said: "My job is to do the right thing, to show leadership and make difficult decisions.
"I believe I've got to show the right leadership myself then I can't be accused of being a hypocrite when I talk about the environment and I think that's quite important."
While Mr Savage voted in favour of the motion he said the meeting had been a "sham" and was "meaningless".
He spoke out on recognising the importance of the aerospace industry in the region and requested the local authorities' chief executives bring a report to next month's committee on how to support the decarbonisation of aviation.
Related Internet Links
The BBC is not responsible for the content of external sites.