Bristol Zoo car park to be replaced by homes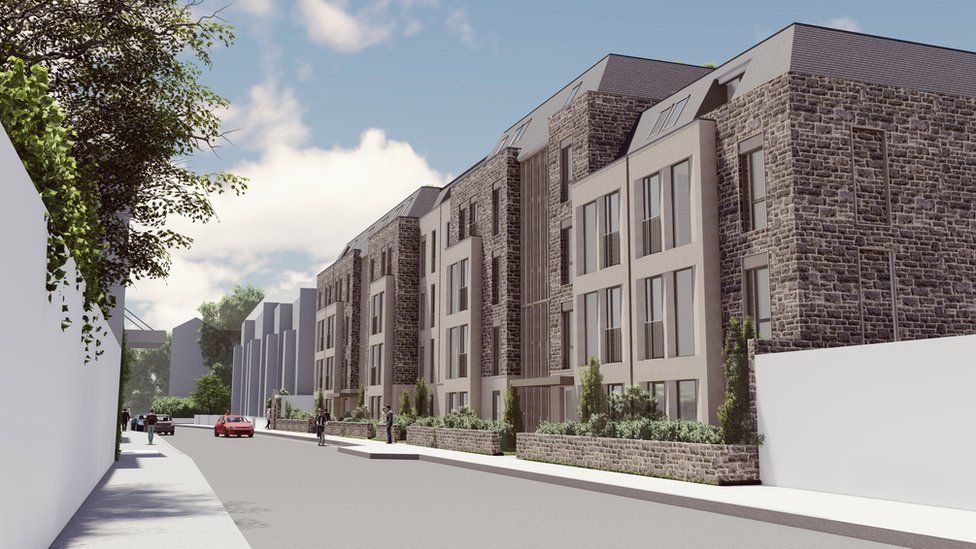 A car park at Bristol Zoo will be replaced with housing after planning permission was granted.
Bristol Zoological Society's chief executive Dr Justin Thomas said selling the College Road car park will help safeguard the zoo's future.
"This is an important step towards realising our exciting plans," he said.
"The sensitive development of the west car park site will help achieve our goal of creating a new, world-class Bristol Zoo for everyone in Bristol and beyond," he added.
The council approved the plans for a mixture of apartments and mews homes at a meeting on Wednesday afternoon.
The zoo has been in Clifton since 1836 but will close in late 2022 and move to the Wild Place Project site, near junction 17 of the M5 in South Gloucestershire, to reopen in early 2024.
Bristol Zoological Society will also sell the main zoo site, with a separate planning application expected to be submitted early next year.
Clifton and Hotwells Improvement Society (CHIS) is aiming to prevent housing developments replacing the zoo and successfully applied to have it listed as a community asset earlier this month.
It believes the site is "too precious" to the city to be replaced with housing. The status gives CHIS the right to bid to own the site if it is put up for sale in the next five years.
The group is backing an alternative plan led by OurWorld Bristol, to create an augmented-reality zoo.
Related Internet Links
The BBC is not responsible for the content of external sites.