Bristol boy helps charity recycle 10,000th prosthetic leg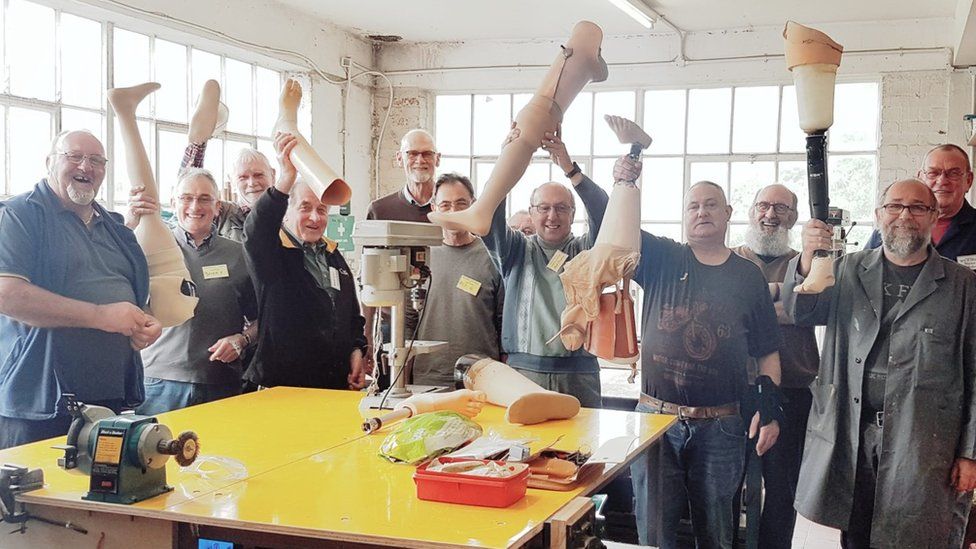 A charity that donates prosthetic limbs to people in Africa is celebrating recycling its 10,000th leg.
Bristol-based group Legs4Africa has been saving the legs from landfill and sending the parts for free since 2014.
The prosthetic leg that helped it reach its latest milestone was donated by nine-year-old Isaac, from Bristol.
His father Robert said they are "grateful" his old leg will be "loved and put to good use" in The Gambia, rather than gathering dust in an attic.
According to the charity, almost 5,000 prosthetic legs go into landfill every year in the UK.
Since its inception, it has been collecting more than 50 per cent of those legs.
Its team breaks them down for the parts and safety checks each element before deeming them reusable.
"I think it's become relatively easy, here in the UK, to take having a prosthetic leg for granted, but we are very grateful as a family that Isaac has been given the opportunity to walk with a prosthetic," Robert said.
"We are extremely fortunate that we have the NHS in this country."
He said it was an easy decision for the family to donate Isaac's used prosthetic.
"It gives us great pleasure to know that his leg is being loved and put to good use in The Gambia, rather than gathering dust in an attic.
"It would be great to think that in a few months there will be a child kicking a football or riding their bike in the Gambia, wearing Isaac's donated leg," he added.
Legs4Africa communications manager Evie Dickinson said when the charity started it estimated 4,500 people in The Gambia were in need of a prosthetic leg.
"The project has blown up massively in the last couple of years. It came from just one leg to now 10,000," she said
"It's incredible. It's become this huge movement and is amazing to see how far we've come.
"It's down to individuals like Isaac who donated his leg and hospitals and mobility centres who have committed so much to the cause."
The charity is now focusing on its Legup campaign, where it hopes to raise £100,000 by Christmas.
Related Internet Links
The BBC is not responsible for the content of external sites.