Buses could run between Bristol and Bath every five minutes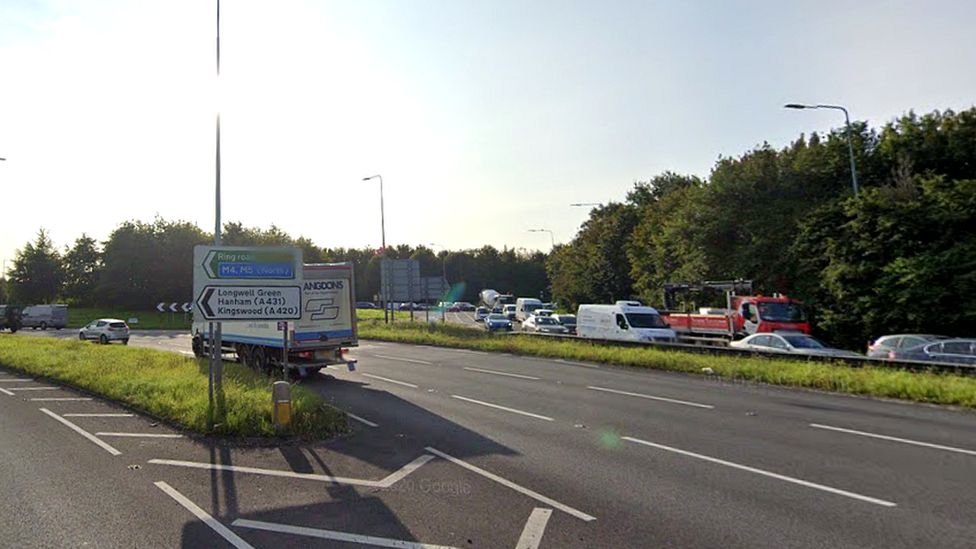 Buses will travel between two cities every five minutes under plans to drive down car use and cut congestion. 
A "strategic corridor" will see buses prioritised and a nine-mile segregated cycling lane created along the A4 between Bristol and Bath. 
Currently less than a fifth of the road has cycle facilities, a report prepared for Bath and North East Somerset Council said.
That, combined with air pollution, is putting people off cycling, it claims.
The report, which will be presented to the council's cabinet next week, says: "The increase in population from housing growth, and the increase in the working population, will increase the travel demand along the corridor. 
"If more attractive sustainable alternatives are not introduced this growth will result in higher congestion in the area, poorer air quality and higher carbon emissions."
If the £150million project is approved, construction work is expected to begin at the start of 2025.
The vision for the Bristol and Bath strategic corridor is "to create a high-quality segregated and prioritised public transport, cycling and walking corridor".
It aims to provide reliable, high quality, zero emission buses leaving every five minutes between Bath bus station and Bristol Temple Meads, 24-hour bus priority and a simple, fast and convenient off-board ticketing system. 
The plan to increase cycling between the two cities is to create a continuous, direct, high-quality cycle route that is segregated from general traffic and buses. 
Related Internet Links
The BBC is not responsible for the content of external sites.