Lockdown album to support freelance musicians released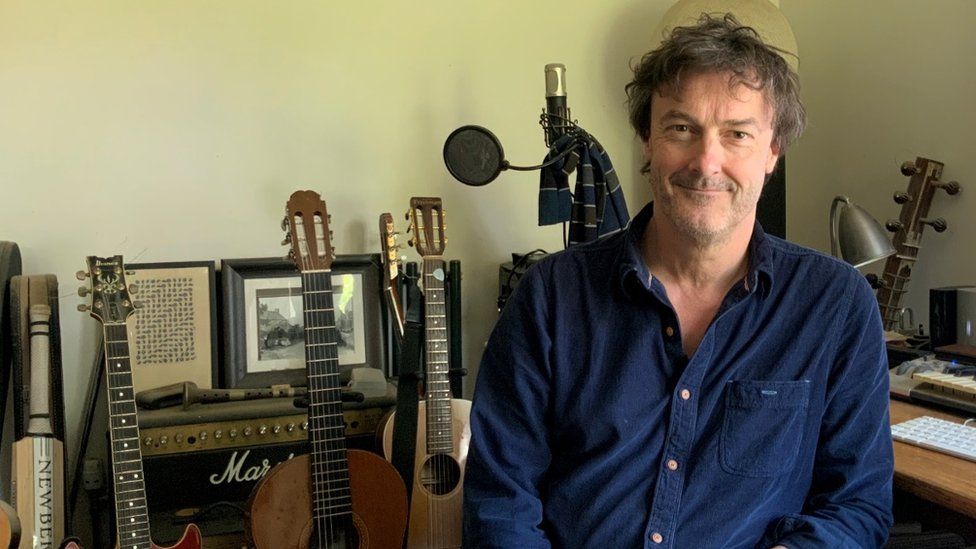 An album composed and performed in lockdown to support freelance musicians whose bookings were cancelled due to Covid-19, has been released.
Bristol charity Sound World began the project when the pandemic wiped out paid working opportunities for many self-employed musicians.
Reflections features 12 original compositions performed by members of the Bristol Ensemble.
"I'm really pleased with it," said director of Sound World Julian Leeks.
Money raised through a Crowdfunding campaign ensured performers were paid for their work and they will also benefit from sales of the album.
"The composers put their pieces together really quickly for free, when they would normally get thousands of pounds for a composition, but this was about helping fellow performing colleagues," said Mr Leeks.
He said the unique circumstances had caused some bumps along the road but it was great to see the album released.
"Some of them had never recorded at home. They had issues like choosing the right room to perform in; like was it a room with an echo.
"There were a wide variety of recording devices used in a wide variety of locations so the sound engineer who brought it all together did an amazing job to make it sound as if they were all in the same room," added Mr Leeks.
He said freelance musicians were the backbone of music across the UK and that Sound World would continue to support them as the uncertainty over live events caused by the pandemic continued.
"It's very important as beyond this I think things will still be pretty tricky for freelance performers," he added.
Related Internet Links
The BBC is not responsible for the content of external sites.