Plastic waste: Bristol-wide refill cup scheme launched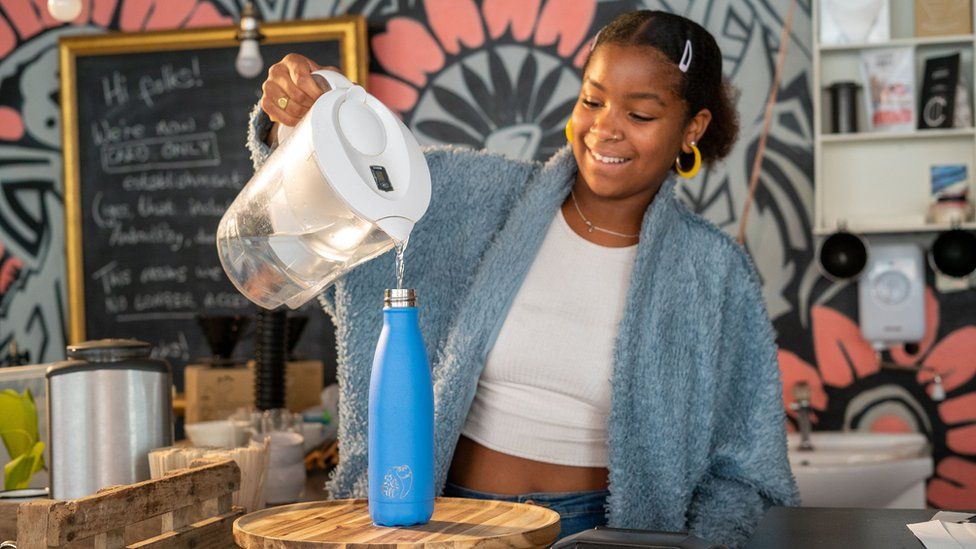 A new city-wide refill cup scheme is set to be rolled out in the hope of reducing waste and littering.
Café-goers in Bristol will be able to borrow and return a reusable takeaway cup from venues across the city.
The reusable returnable cup scheme seeks to prevent 250,000 single-use hot drink cups from going to waste daily.
It is set to be Bristol-wide by Autumn and was announced on World Refill Day by the Bristol-based environmental charity City to Sea and Ecosurety.
Part of City to Sea's refill campaign, the new initiative will be the first of its kind to direct people to 'borrow and return schemes' through the Refill app, created in 2015 to direct people to places they can eat, drink and shop with less plastic.
Retailers who sign up to the scheme will be able to order cups at a low-cost subscription basis and will then be provided with a stock of reusable cups.
Customers can opt to use a single use cup or reusable cup and if they choose reusable, the cup has a unique QR code which can be scanned.
Using the refill app, customers will then be able to find pick up and drop-off points throughout the city.
Cups can then be returned to participating retailers who will scan them back in and wash them to be re-used.
Head of Development at City to Sea, Jane Martin, said while their refill campaign already stops "over 100 million pieces of plastic a year", they were "ambitious to do more" and "turn the tide on single-use plastic across the city".
Ms Martin said she hoped to roll out the scheme to other major cities across the country and said the project would act as a pilot to "better understand the most effective way to operate the system and engage the public".
Mayor of Bristol Marvin Rees urged coffee shops across the city to sign up and help grow the campaign.
He said it was important that "efforts to tackle plastic pollution are affordable and accessible to the whole city".
"Inaction isn't an option," he added.
Will Ghali, CEO of Ecosurety, an environmental compliance scheme collaborating on the project, said it would be an opportunity to "accelerate a shift in consumer behaviour".
Related Internet Links
The BBC is not responsible for the content of external sites.