World's oldest Methodist church to allow gay marriage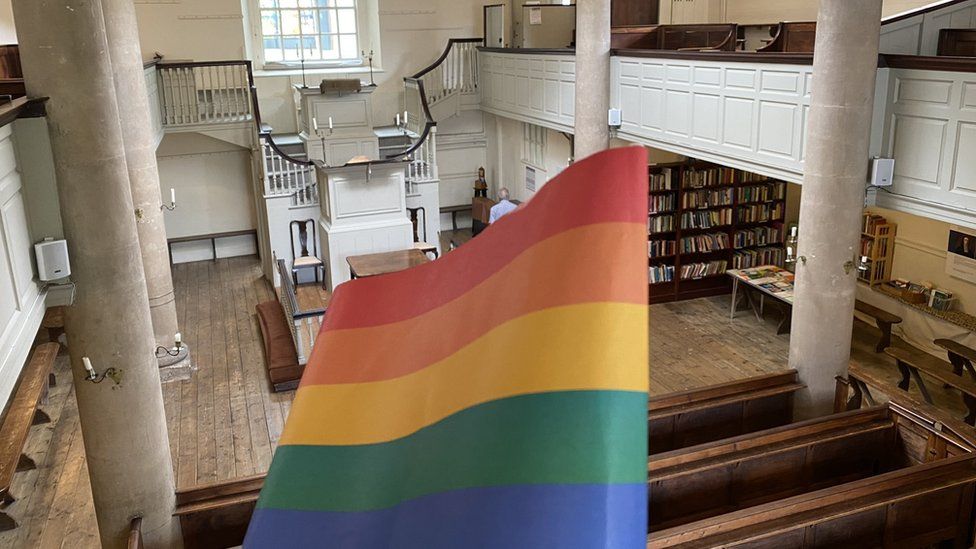 The world's oldest Methodist building will now offer same-sex marriage after voting unanimously in favour.
The New Room is a chapel first set up in 1739 by evangelist and founder of the Methodist movement John Wesley.
From Thursday 30 June, the last day of Pride, the chapel will be able to officiate weddings for LGBTQ+ couples living in Bristol.
The New Room's Reverend Mandy Briggs has described the decision as the "natural next step".
The Methodist church is the fourth largest Christian denomination in Britain, with about 164,000 members across its 4,000 churches.
It is the second largest national Christian denomination to have voted for same-sex marriage.
After a vote to allow same-sex marriages within the movement in 2019, the decision was made at the Methodist Conference last year to give local churches the option to conduct marriage ceremonies in specific buildings.
Now, the Methodist church building in Bristol's city centre has announced the move that it will begin officiating same-sex weddings to coincide with Pride.
This has made it one of the only few religious places in central Bristol to do so.
"This decision to register John Wesley's New Room as a venue for same-sex marriages is the latest step in our journey of allyship with the LGBTQIA+ community," says Ms Briggs, education officer and responsible authorised person.
The chapel also available for services of blessing for same-sex couples who are already married to take place in the church.