Cambridgeshire police chief 'gobsmacked' by Ubani case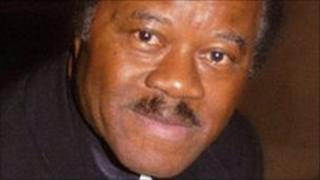 An outgoing police chief has criticised an extradition system which allowed a German doctor to evade a British trial after he accidentally killed a patient.
Dr Daniel Ubani was working for an out-of-hours medical service in 2008 when he gave 70-year-old David Gray a fatal injection in Cambridgeshire.
Dr Ubani could not be dealt with by English courts as he had been given a suspended sentence in Germany.
Cambridgeshire Chief Constable Julie Spence said this left her "gobsmacked".
Dr Ubani's lawyers had argued that he should not be extradited to the UK as his case had already been dealt with in Germany.
'Distressing to officers'
He was given a nine-month suspended sentence and ordered to pay 5,000 euro (£4,100) in costs after being charged with death by negligence.
Cambridgeshire Police and the Crown Prosecution Service failed in their attempt to have Dr Ubani brought back to the UK to face prosecution.
Ms Spence, who retires on Sunday, said: "It was deeply distressing for myself and officers to understand that all the hard effort and work that they actually put in to investigate that case was in some way circumvented by the German authorities.
"There is something wrong with a process that allows that to happen and I think there are deep discussions required between members countries to ensure that doesn't happen again.
"We shouldn't have something which circumvents justice being done."
Questions have been raised about the working of the European Arrest Warrant (EAW) after the dispute between the British and German authorities over the Dr Ubani case.
The Home Office is reviewing extradition arrangements.
The review, which began in July, has looked in depth at the operation of the EAW.
A coroner recorded a verdict of unlawful killing at the inquest into Mr Gray's death.
In June this year Dr Ubani was struck off by the the General Medical Council (GMC) in England because of its concerns over his competence and the possibility he could repeat his errors.
He continues to treat patients in Germany.