New CCTV camera scheme for City of Ely and Soham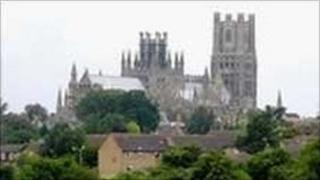 Plans to monitor CCTV cameras in Ely from the city rather than from 16 miles away in Cambridge have been proposed.
East Cambridgeshire District Council is talking to the county police force about monitoring the Ely and Soham CCTV from Ely Police Station.
At present the cameras are viewed by police in Cambridge.
The council, which will make a final decision on the plans in the autumn, said the scheme could save money and provide a quicker response from police.
'Safety of people'
Detailed discussions are to take place between the district council, the police, the City of Ely Council and Soham Town Council.
Peter Cresswell, chairman of community services committee at the council, said: "I believe the discussions we have had with the police in recent weeks will lead to a system which meets the needs of everyone.
"The safety of the people who live and work in our district is of paramount importance and I am extremely pleased we are making real progress to achieve this goal."
Insp Andy Bartlett, of Cambridgeshire Police, said: "CCTV not only assists in the detection of crime but also acts as a deterrent."