Cambridgeshire school to keep facial scanners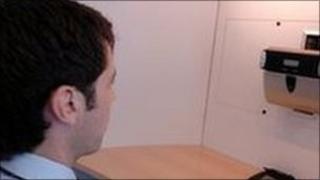 A school in Cambridgeshire which was among the first in Britain to use facial scanners to register students has chosen to keep the system.
St Neots Community College took part in a pilot project with Northampton biometric firm Aurora, which began in January 2009.
The system was installed in the Post 16 Centre to record attendance.
The college has now spent £2,000 on the equipment and will spend a further £1,000 each year.
Under the system, students walk up to a scanner, type in a pin and are verified within 1.5 seconds.
The scanner takes 15 infra-red photographs of each student before storing the best 10 on a computer alongside their exam number.
The images are not recognisable to the human eye and are used to identify students by pupillary distance and other facial measurements.