Man admits murdering father-in-law in Peterborough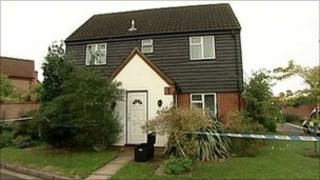 A 32-year-old man from Cambridgeshire has admitted stabbing his father-in-law to death and wounding his mother-in-law in a "frenzied" attack.
Ismail Thathia, 58, was found dead in Chatsfield, in the Werrington area of Peterborough, in September 2010.
Abbas Burhanpurwala, of Peterborough, admitted murdering Mr Thathia and injuring Jaitunbia Thathia, 56, during a hearing at Cambridge Crown Court.
Prosecutors said it was a "frenzied attack" on Mr Thathia.
They said Mrs Thathia had "got in the way". No further details were released in court.
Sentencing was adjourned until 11 February.