Wisbech factory worker murdered neighbour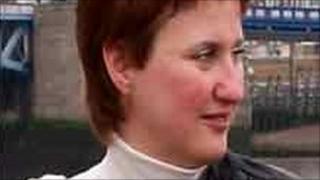 A jury has found a factory worker guilty of murdering his neighbour by stamping on her at her home in a Cambridgeshire town.
Jolanta Dumciuviene was killed in her room at a shared house in Wisbech in May 2009 and not found for three days.
Tomas Acas, 26, who worked with Mrs Dumciuviene and lived next door to her in Milner Road, was found guilty of her murder at Cambridge Crown Court.
The 38-year-old had gone missing after a barbecue at Acas's home.
A post-mortem examination revealed she had died from injuries to her chest, including a ruptured liver, a number of broken ribs and internal bleeding, that could have been caused by stamping.
She also had extensive damage to her throat.
Her body was found under a mattress on 7 May after friends became concerned about her disappearance.
She had worked at the Del Monte canning factory in Wisbech with Acas.
'Brutal killing'
He had denied her murder but the court heard that Acas's blood was found on Mrs Dumciuviene's bed.
Det Supt Jeff Hill, who led the inquiry, said: "Jolanta came to this country to earn money for her family who she had left behind in Lithuania.
"Tragically, it resulted in her brutal killing at the hands of Acas.
"Today our thoughts are with Jolanta's husband, who attended most of the trial, and her children back in Lithuania.
"We hope this conviction today will help them to move on knowing that justice has been done."
Acas is due to be sentenced at a later date.