Potholes in Cambridgeshire: The Road Ahead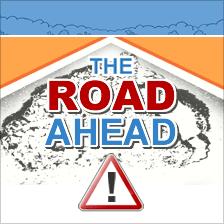 The BBC has been researching how much money is being spent repairing roads across England following council spending cuts.
Freezing conditions last winter have made potholes a particular problem for many councils across the country.
The BBC project, The Road Ahead, will look at the issue online, on radio and television on Monday 28 February.
If you regularly travel on roads with potholes and ruts, and if it is safe to do so, BBC Cambridgeshire would please like you to send us your photographs.
E-mail your photographs to cambridgeshire@bbc.co.uk and we will add them to our gallery.
Please send us your name and details including when and where the picture was taken.
When sending us pictures, video or eyewitness accounts at no time should you endanger yourself or others, take any unnecessary risks or infringe any laws.
Related Internet Links
The BBC is not responsible for the content of external sites.