Theo Kawala search: Police get 'positive response'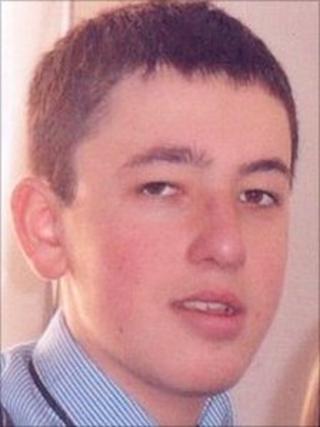 Police say they have received an "extremely positive response" in their search for a teenager who disappeared on a night out in Peterborough.
Theo Kawala, 16, was dropped off by his father in the city at 1930 GMT on Friday, 18 February.
Last Friday officers stopped vehicles and spoke to people on a night out, a week on from when Theo was last seen.
They are now reviewing information received. Friends and family held a candlelit vigil on the same night.
Cambridgeshire Police said 20 officers had spent the evening in the city centre and sent a mobile phone message about Theo's disappearance to bluetooth-enabled devices.
A number of people who received the text confirmed they had seen Theo on 18 February, and 13 others were spoken to during pedestrian patrols.
Future searches
Insp Mat Newman said: "We have had an extremely positive response from the public with people confirming they saw Theo in the city centre last Friday.
"We continue to review the information we have received so far as well as CCTV in the area to ensure we focus our future searches in the right areas.
"I would urge anyone with information about missing Theo's whereabouts to contact police."
Late on 18 February and shortly after midnight, Theo had walked along Broadway and then Westgate, before walking through the bus station and along Bourges Boulevard.
He then crossed Bourges Boulevard at the pelican crossing near the old Woolworths building and walked into Lower Bridge Street.
Theo, who is slim and 6ft 1in (1.85m) tall, was wearing blue jeans, a black shiny jacket, a red and white check shirt and black trainers.