Minister says police chaplaincy needs management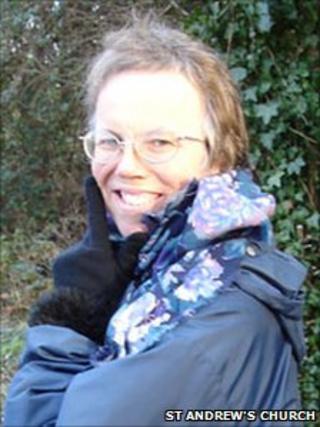 The former lead chaplain to police in Cambridgeshire says the chaplaincy service could suffer as a result of constabulary budget cuts.
The Reverend Dorothy Peyton-Jones's role as co-ordinator of 16 multi-faith volunteer chaplains has been axed.
The service was developed through Chaplaincy to People at Work, which said it hoped to raise sufficient funds to reinstate the post.
Police confirmed that the voluntary chaplaincy service would continue.
Assistant Chief Constable Mark Hopkins said that Mrs Peyton-Jones's post was initially created to set up, train and manage a chaplaincy service that was now well-established.
He added that funding was still available to cover expenses of the volunteer chaplains.
"We believe this service is extremely important and are committed to maintaining it," he said.
'Support and back-up'
Chaplaincy to People at Work said funding cuts to public sector organisations were affecting other areas of its work, including the service offered in Cambridge city centre.
A fund-raising campaign has now been launched to enable the organisation to continue working in the county.
Mrs Peyton-Jones said: "We've been very fortunate to have the funding while we've been developing the service for the constabulary.
"Police chaplaincy is a way of providing an extra strand of support for officers and staff who have to face very complex, challenging situations.
"While I think it's reasonable to say that we could maintain the service on a lower level of funding, I am concerned that good practice for volunteers generally shows that you get the best out of someone if they have support and back-up."
She added that the co-ordinator role was important to ensure that the volunteers had someone to advise on the difficult, sensitive issues they were asked to deal with.
Andrew Glover, chairman of the executive committee of Chaplaincy to People at Work, said: "We have been able to recruit and train 16 volunteer chaplains for the police force, but we do need a lead chaplain to hold the service together.
"While this can now be done on less time, we are still looking at a shortfall in funding the post."