Cambridge police rule out men in hunt for sex attacker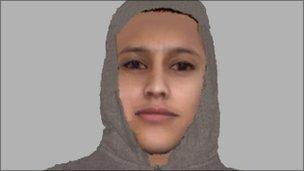 More than 100 men have been eliminated from a police inquiry into a series of sex attacks in Cambridge.
Detectives working on the case are hunting a man responsible for eight assaults between August 2010 and March.
They have increased patrols in the areas where the offences occurred, deploying 16 officers around the clock.
Det Sgt Phil Priestley said: "We have a dedicated team working on this inquiry and are committed to catching the man responsible for these offences."
Police said they had followed up more than 175 leads.
Five PCSOs have been also been streets distributing leaflets and posters featuring an e-fit of the offender.
"I would continue to appeal to members of the public to get in touch if they have any information about these incidents," said Det Sgt Priestley.
"No matter how trivial it may seem, it may prove vital in tracing the offender and bringing him to justice.
"It is still more than likely that someone has recognised the e-fit image but not contacted us to name the offender."
The first attack happened at 0115 GMT on 11 November, when a 21-year-old woman was grabbed in Adams Road.
The most recent was on 7 March in the Mill Pond area, Mill Lane, at about 2300 GMT when a woman in her 20s was grabbed as she walked home.
The attacker is described as white, 20 to 30, 5ft 10in to 6ft (1.78m to 1.83m) tall, of medium build and physically strong.
He has short dark hair, stubble and wears a black jacket over a grey hooded jumper, which may have a number three on the back.
Related Internet Links
The BBC is not responsible for the content of external sites.