Cambridge in Lord Mayoralty bid for Queen's jubilee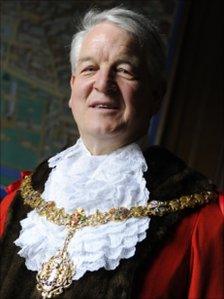 Cambridge City Council has submitted an application to create a Lord Mayor for the authority.
At present the city has a mayor, but to mark the 60th anniversary of the Queen's accession to the throne she is looking to grant the position of Lord Mayor to one town or city.
The last civic honours competition was held in 2002 and Exeter was awarded a Lord Mayoralty.
A decision is set to be announced in the first half of 2012.
Ian Nimmo-Smith, Mayor of Cambridge, said: "I am delighted to support the bid for Lord Mayor status as newly elected Mayor of the City.
"Although the title of Lord Mayor if purely honorific, it would be a further prestigious boost for the city following the recent announcement of Her Majesty bestowing the titles Duke and Duchess of Cambridge."
Related Internet Links
The BBC is not responsible for the content of external sites.