Comments sought on police priorities in Cambridgeshire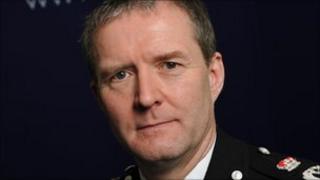 People living in Cambridgeshire are to be given the opportunity to help decide on policing priorities by way of a 'message board' on a website.
Areas of policing which the region's force considers might be better managed will be posted on the website each week.
Chief Constable Simon Parr said they were "very interested in people's opinions".
The move comes as the force faces cuts in its budget.
Topics to be discussed on the website include putting more officers on the front line, and the proposed merger of some departments with forces from neighbouring counties.
Forum discussions will be live on the website for three months.
'Magic wand'
Chief Constable Parr said: "The force faces a number of challenges over the next few years as we work to balance the books and ensure we make the best use of resources."
The force has had its 2011/12 budget cut by £6m and needs to save a further £10m by 2014/15.
"[We] will be taking the responses into account as we redesign the force's structure," said Chief Constable Parr.
"We're here to serve the community, and policing should be something we do with the community, not something we do to it,"
He added that the online forum was part of a "wider process of engagement" that would be rolled out across Cambridgeshire and Peterborough during the coming year.
"We can't promise to wave a magic wand and fix everything for everybody," he said.
"But we can promise to listen, and when we can do something about it, we will. When we can't, we will explain why and hopefully offer an alternative solution."