Hinchingbrooke Hospital decision bar for health chief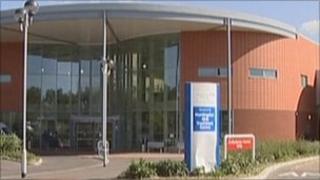 The Health Secretary has said he cannot become involved in plans to hand over the running of a hospital in Cambridgeshire to a franchise company.
Hinchingbrooke Hospital near Huntingdon is due to become the first privately-run NHS hospital in England but the contract is still not signed.
Health Secretary Andrew Lansley said negotiations were the responsibility of other ministers and the Treasury.
"Under the ministerial code I am not involved in the decision," he said.
"It is nice that people are saying that I should do something but my ministerial colleagues and the Treasury are looking into the contractual issues.
"When these are resolved no doubt they will be making an announcement."
The contract was expected to be signed last month but has been delayed as officials go through the fine detail.
Nigel Beverley, the interim chief executive at Hinchingbrooke Hospital said: "The approval processes are taking longer than anticipated.
"But we now expect the deal to be signed in a matter of weeks rather than months."